Buffalo One-Time Paper Shredding Service
PROSHRED® Buffalo's one-time clean-out shredding solution to securely dispose of all your old papers and documents.
A cleanout is a great way to declutter your office without compromising security. This one-time paper shredding service is available to businesses and residential customers. The amount of paperwork you have doesn't matter to us; we'll help you with one file cabinet or an entire warehouse. PROSHRED® Buffalo's on-site trucks will come to your location and securely shred your old documents before they're securely recycled. Request a quote today!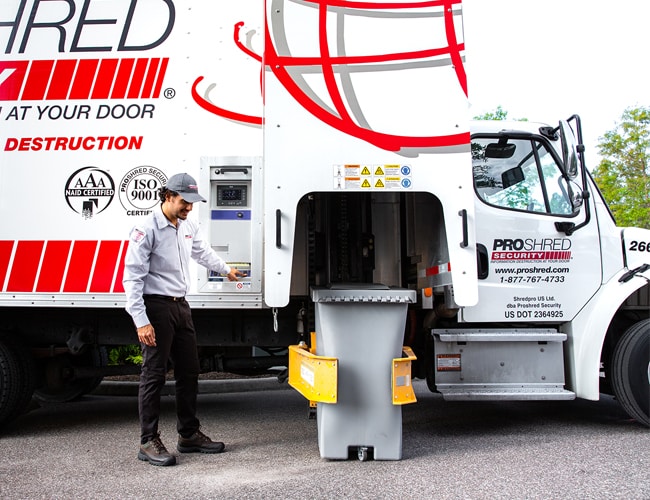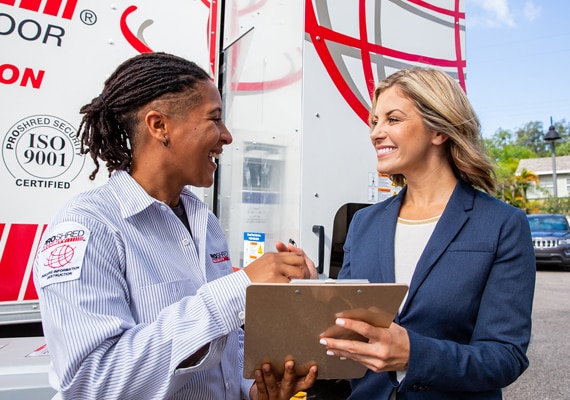 Flexible Agreements With No Hidden Fees
Our one-time service prices are based on the number of materials you need to be destroyed, making them a cost-effective option for professional shredding. There are flexible service options, and we never charge hidden fees or fuel surcharges. If you like our services, you can also upgrade to affordable ongoing shredding packages based on your needs.
Industry-Leading Shredding Trucks Make Us Incredibly Efficient
Our on-site document purges take place at your location. Some of our mobile shredding trucks can destroy up to 2 tons of paper documents per hour. This capacity allows us to move quickly to complete the purge without compromising on security. We also offer no-touch shredding, where our customer service professionals never physically handle your sensitive files to ensure a secure chain of custody from the pickup until the final processing. No amount of documents is too large for our one-time shredding services.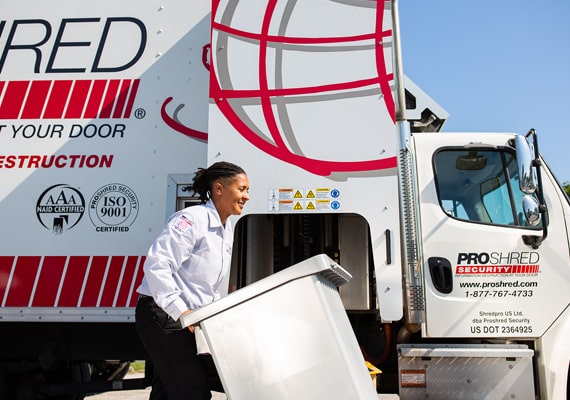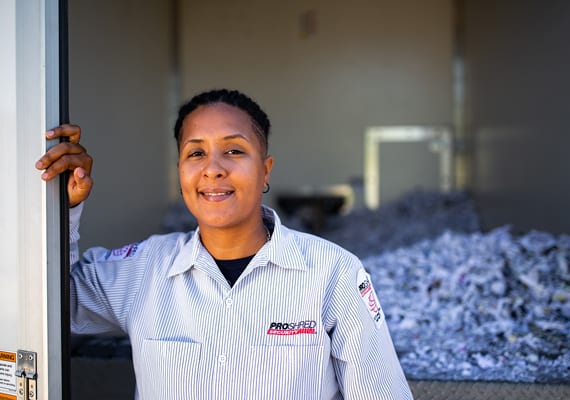 We Offer Certificates of Destruction and Recycle 100% of Paper Waste
You'll receive a certificate of destruction once your documents are destroyed. This certificate documents the date, time, and materials we shredded and can be used for your personal records or even as legal proof of compliance with privacy laws. Our one-time shredding is also environmentally friendly. PROSHRED® Buffalo takes all our shredded paper waste to a local Buffalo recycling facility where it is processed securely.
Schedule A Convenient One-Time Shredding Appointment
We offer free quotes for all one-time paper shredding. Contact us today and let us customize a document purge appointment to protect your sensitive information
The primary benefit of one-time shredding is convenience. Our paper shredding service can accommodate all types of different jobs, due to our very efficient shredding trucks.
Our mobile shredding trucks provide efficient one-time paper shredding services. We offer no-touch shredding if you prefer.