January 18, 2018
Paper Shredding Security Levels – What You Need to Know
Understanding Paper Shredding Security Levels to Determine Which Is Required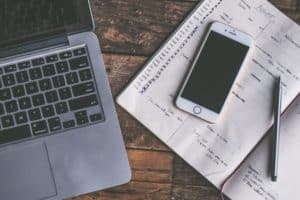 In today's world, more than at any time before, the need to maintain security throughout all aspects of business is necessary. Information flows electronically between departments more and more, but the use of paper to disseminate information in an organization is still commonplace. This can pose a high security risk, so it is necessary to know the different levels of security as they pertain to the shredding of documents.
Level 1
Level 1 is the most basic of shredding security. It is ideal for paper shredding everyday documents that have little to no personal information on them. Shredding machines at this security level are typically designed to produce strip-cuts pieces of paper.
Level 2
Level 2 security is a step up from level one and is designed for a setting that includes documents with slightly more sensitive information on them. Generally, shredders at this level are used in small office environments and are of both the strip- cut and cross-cut variety.
Level 3
Shredders at level 3 security are ideal for larger companies with a higher level of confidential documentation to dispose of. Companies that require this level of security usually have documents that contain information, such as, confidential company information and personal employee data on them. These shredded documents are cross-cut and resemble confetti once processed.
Level 4
Documents at level 4 are of such that, if they were leaked, they could cause significant legal and financial fallout to the organization that allowed the leak to occur. A mass leak of patient medical records or detailed banking records of clients are examples of this. This type of shredder is designed to meet the standards of any federal or state laws that pertain to maintaining the privacy of the public.
Level 5
This is the highest level of security that a shredder can have. These are the machines that are employed when destroying highly classified and private government documents and documents pertaining to sensitive research. Leaks of this sort of information can have significant repercussions. As such, the results of documents being shred by machines at this level leaves the tiniest particles that have no chance of being reconfigured.
PROSHRED® Fort Lauderdale Paper Shredding
PROSHRED® Fort Lauderdale offers shredding services at security levels 1 through 5. They have staff that are qualified in assisting clients in determining which level is appropriate for their needs.
What Other Measures Does PROSHRED® Use to Guarantee Security
In addition to the actual shredding of documents, PROSHRED® Fort Lauderdale adds a few more measures to ensure the security of client documents and high level of their service. They provide onsite locked bins for disposal of documents. When technicians arrive onsite, they transport contents of locked bins to a locked transport case which is then taken to the shredder located on the truck. Employees never physically touch client documents. After shredding, clients are presented with a Certificate of Destruction.
If you find that your business or organization is in need of assistance with your paper shredding needs or disposing of other media, you should reach out to the knowledgeable folks at PROSHRED® Fort Lauderdale. We can help you realize what services you actually need and provide those services if you choose to go forward.
A reliable and trustworthy paper shredding company like PROSHRED® Fort Lauderdale will advise you on what to shred and what to keep. This will save you time while safeguarding your confidential information. Call today (954) 507-0211 for paper shredding services and a customized plan.