Residential Shredding
With the growing concerns about identity theft and corporate espionage, PROSHRED® Orlando has the situation for you! Our team has developed a beneficial residential document shredding service that reduces the risks associated with disposing private material.
Residential Document Shredding
Our Residential Information Security Containers (RISCs) are key to personal or home-office shredding programs, and our RISC boxes act as a convenient central repository labeled with important information about shredding materials. You can start to maintain a system for making sure your information is safeguarded by having a single designated location to collect and keep confidential papers. RISC boxes are available at our PROSHRED® Orlando office.
Once you have finished gathering up all of your old confidential information in RISC boxes or normal file boxes, we will provide you with several alternatives for having your residential documents professionally destroyed. You can have your private materials shredded on-site at their location or alternatively you can use our office drop-off service. In addition, you can participate in one of our ongoing community shredding events.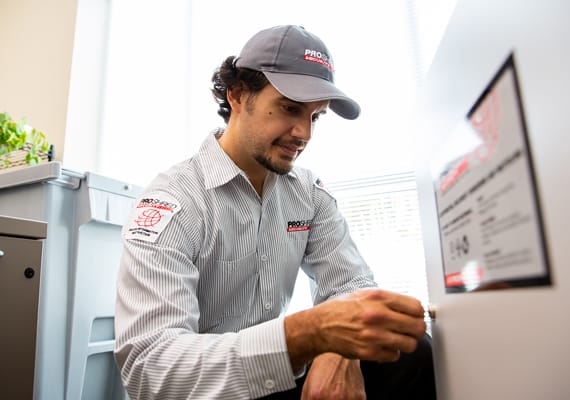 Residential Shredding Security Containers
While our on-site residential shredding service is available for document destruction jobs of all different sizes, a small charge per visit will apply. We recommend that you have enough material to make each shred as cost-effective as possible. If you prefer, you can deliver your private documents and records to our local PROSHRED® Orlando office, where they will be securely shredded.
Our team conducts scheduled shredding events that offers secure document destruction of confidential information for you and other residents. By using one of our state-of-the-art mobile shred trucks, we host events in central areas to which customers can bring their materials. All profit collected from these document destruction events are then donated to local charities and community groups.
If you are interested in more information about our shredding events in Orlando, call our office at 407-449-2700!