How to Develop a Remote Work Policy for Your Business
Research shows that corporations and small businesses alike believe that a risk of data breach is higher when employees work off-site from the comfort of their home. Implementing a work from home policy has always been a best practice to ensure the continued health and safety of your employees. However, during COVID19, it's even more important to develop and maintain procedures for the storage and disposal of confidential company information while remote work is in place. But where do you start?
PROSHRED® Philadelphia is here with 5 simple steps for implementing a remote work policy at your establishment. Let us help you keep your information safe and prevent ID theft!
Step 1: Get Senior Management On Board
No one wants to make the boss mad. When you have senior management on your side for a remote work policy, your staff will be able to make a smoother and faster transition to adopting and complying with these new procedures.
Step 2: Have Your IT Team Develop an Infrastructure for Remote Work
Meet with your IT department and have them set up a secure VPN for employees to access their secure data remotely. Have your IT team remain on call through regular work hours so that they can provide technical support to remote employees as needed.
Step 3: Develop a Clear Communication Plan for Sharing Your Remote Work Policy
Once you have all of your new remote work procedures and guidelines laid out, it's time to share these with your team. Make sure that all staff stays up to date on the latest communication methods for your office.
Step 4: Have Procedures in Place in the event of A Breach
Despite taking steps to prevent a breach, remember that tragedy can still occur. Layout a clear and concise process for employees to follow in this situation. When your staff is trained in this procedure, they will be able to act quickly and minimize the damage that a breach causes.
Step 5: Regularly Monitor and Update your Remote Work Policy
Check in with your staff on a regular basis with surveys to see what's working and what's not. Address any concerns by updating your policy.
Worried about productivity amongst remote employees? Here are 4 ways you can help your team stay productive:
Take scheduled breaks that involve exercise.
Have a space set aside that is specifically for work.
Have a to-do list for daily and on-going projects.
Keep all technological assets up to date.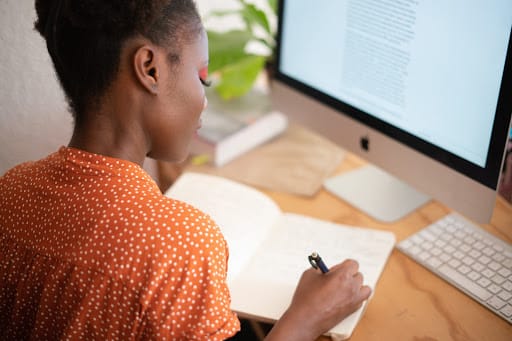 PROSHRED® Philadelphia can help keep your business secure with our state-of-the-art shredding processes. Don't let your confidential information fall into the wrong hands. We also have COVID-19 compliant Residential Shredding and Walk-in Services that follow current CDC guidelines to help support and protect the sensitive information of individuals, and companies who have employees working from home. If you're interested in scheduling a service or learning more, please contact PROSHRED® today!