August 23, 2020
Protecting Your Sensitive Information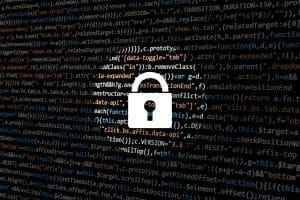 Safety Reasons To Consider When Choosing Document Management
PROSCAN® Charlotte's document management is a powerful way to keep your documents and records safe and limit access to any possible unauthorized identity thieves. Choosing PROSCAN® Charlotte is the right solution for your company because we can help you save space, streamline your documents in one user-friendly management system, and our service will result in security against theft.
Compliance With Laws
Laws can vary throughout each state. Currently, all businesses and institutions in Charlotte are now liable for the protection of private information from the time that it is collected until the time it is properly destroyed. This is an inherent obligation under a business or institution's control both ethically and legally.
When you use document scanning Charlotte to both store and eliminate your old documents and records, you can ensure legal compliance. Avoiding legal perils is among the most compelling reasons to consider choosing PROSCAN® Charlotte. Click here to learn more about privacy legislation.
Higher Security
Your security is our main concern! It is possible that your confidential files are under the slight, but constant threat of being viewed by individuals who may wish to steal sensitive information. That is why document management Charlotte employs the highest level of protection during all stages of the scanning process. Read more about our security considerations.
Physical security is important, but physical files are more difficult to secure than digital files. By switching your files over to a digital network, you are able to gain access to your files through a secure drive on your computer. Our employees at PROSCAN® Charlotte undergo compliance training for proper handling of confidential documents, so you can ensure every step in the document scanning process is at the highest level of protection.
Workflow Automation
PROSCAN® Charlotte allows for a completely automated workflow system. There are several ways in which document management Charlotte makes management solutions user friendly.
Version Control: In the server, if a document is edited but later the older version is needed, PROSCAN® remembers all versions of the document so each is retrievable.
User Management: Our system allows you to set restrictions and grant access to individual users. This gives you the freedom and security of allowing you to set your own perimeters for individual users.
Auditing, Alerts, and Reporting: Our state-of-the-art system has the ability to send you notifications and alerts which allows you to monitor your system's activities. This helps act as a safeguard.
Space Conservation
Most offices have space limitations on how much you are able to store before space becomes limited. Not only do you lose your space, but you are spending valuable company capital by maintaining this space! The amount of space your documents and records take up can become excessive, and this is where document scanning Charlotte steps in. We provide a solution to help expand your office space and minimize human error in document organization.
If you need sure document management, let us help!
Document management Charlotte specializes in all the security and safety reasons mentioned above. Let us help you create a system that works for YOU. We will ensure that you're implementing proper security measures to help protect your confidential and sensitive records and files.
Visit PROSCAN® Charlotte or call (704) 966-2004 for more information.