Scheduled Document Shredding
PROSHRED® has over 30 years of experience providing scheduled document shredding services across many different industries. Save money and time, while being completely compliant and secure by using PROSHRED®'s scheduled document shredding services.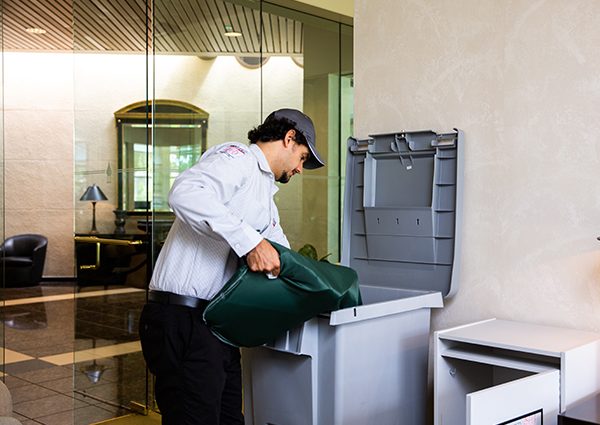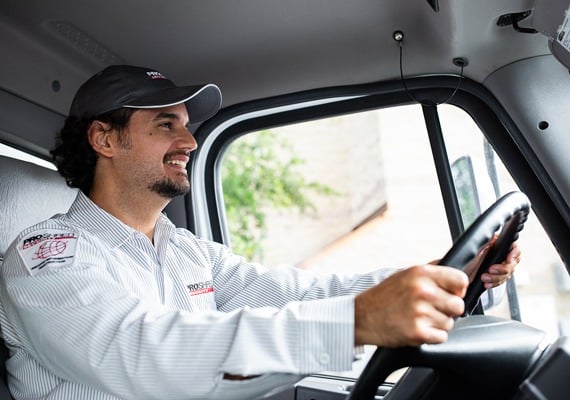 Count on the Reliability of Regularly Scheduled Document Shredding
Relieve yourself from the stress of document management and disposal with our exclusive and unparalleled mobile document shredding services. Tailored to your specific needs and schedule, our services offer unwavering reliability and trustworthiness. By entrusting us with your mobile document shredding, you can ensure compliance with safety and responsibility standards, whether for personal or corporate requirements. Allow us to handle your document shredding needs with utmost care and professionalism, giving you peace of mind and the freedom to focus on other important tasks.
Increase Efficiency with Important Security Audits
Our primary objective is to go above and beyond the established benchmarks in the industry. We achieve this by tailoring a shredding schedule specifically designed to cater to the distinctive requirements of your office. Our team of highly skilled professionals specializing in mobile document shredding will conduct a comprehensive security audit to assess your needs. Based on their expert analysis, they will provide recommendations regarding the most suitable equipment and quantity required. Additionally, they will offer guidance on which confidential or regular documents should be securely destroyed, taking into account factors such as the size, structure, density, and personnel level of your office.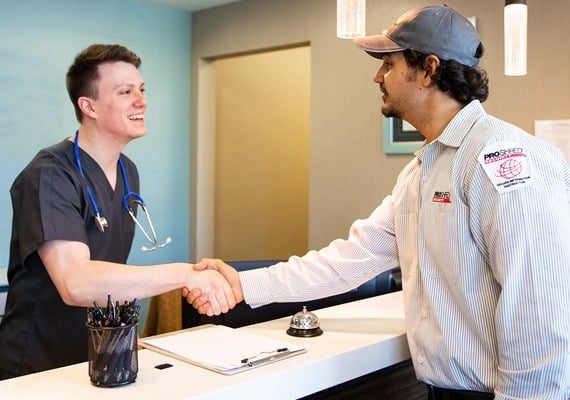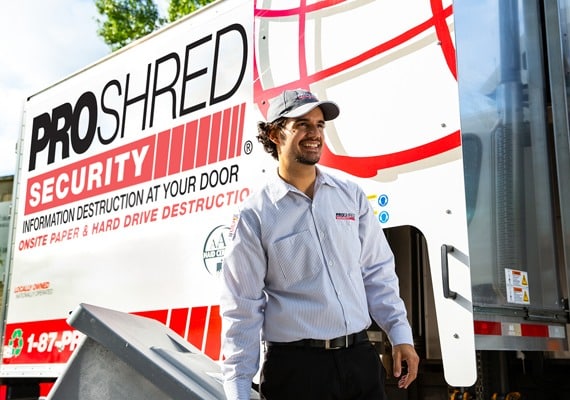 Customized Shredding Solutions to Fit Your Business Needs
When it comes to shredding your documents, our mobile shredding services provide a hassle-free and convenient solution that caters to businesses of all sizes. We understand that every business has its unique requirements, which is why we customize shredding schedules to suit your specific needs. With options available for daily, weekly, or monthly shredding services, we ensure that your document destruction remains seamless and uninterrupted. Regardless of whether you have a small team or a large workforce, our services are designed to meet the ongoing needs of your business.
Legal Compliancy and Local Ownership
Our mobile document shredding services are locally owned and managed to help better meet the needs of your specific regional area and market. The backing of a national brand helps give you confidence in the unparalleled quality of the service we provide. With full ISO 9001 Certified by NSF-ISR and NAID AAA standards compliance you can ensure your sensitive documents are securely destroyed without having to compromise convenience and ease.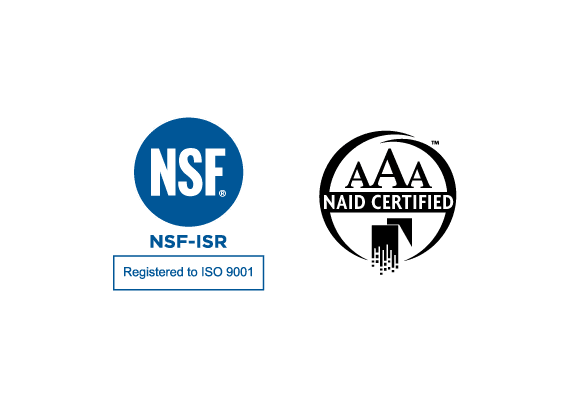 Regularly Scheduled Document Destruction
Watch our video to see how easy scheduled document destruction is to use in your business. Our regularly scheduled mobile shredding service is reliable and will help you meet the needs of your business.
Using a mobile device? Try our new web story to see how scheduled shredding works.