Legal Record Shredding & Document Destruction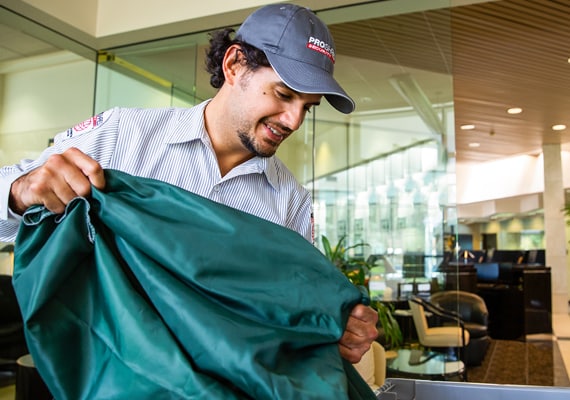 A Professional Shredding Provider You Can Trust
Your firm needs a legal record shredding provider it can fully depend on. Your clients are the center of your business and maintaining their privacy is a cornerstone of their trust in you. An experienced and qualified legal record shredding business will help keep your client files confidential and secure. Call PROSHRED® Syracuse to assist you when your legal records are ready for disposal.
As legal professionals and lawyers are aware, it's crucial to comply with current federal privacy laws, like the Fair and Accurate Credit Transaction Act (FACTA). Secure destruction of legal documents is typically necessary in meeting the requirements outlined under FACTA.
Legal Document Shredding Service
PROSHRED® Syracuse's legal record shredding service includes the secure collection of legal documents from your location. In addition, the destruction of your legal records and court records takes place directly in your parking lot, under your  supervision. We maintain your security to the highest degree through every step of the process because our document shredding specialists are certified, bonded and photo-identified. We also welcome clients to view the shredding process take place on our closed circuit monitor, installed on the truck.
PROSHRED® properly shreds material before it's collected for recycling, whether you are shredding legal records, court records or legal invoices.
PROSHRED® Syracuse provides you with a TreeSaver Environmental Certificate, which shows the number of mature trees you saved by using our legal document destruction process.