Scheduled Shredding Services
Scheduled shredding is an affordable way to protect your company's information from data breaches while disposing of papers, files, and documents responsibly. PROSHRED® Syracuse is a locally managed company that understands the document destruction needs of the local Syracuse community. Whether you have a small business, medium-sized warehouse, or large office, we'll customize a shredding plan that works for your operations. We perform an upfront security audit and provide shredding bins or consoles that will be emptied into a mobile shredder at your location regularly. Contact us for a free quote for scheduled shredding services.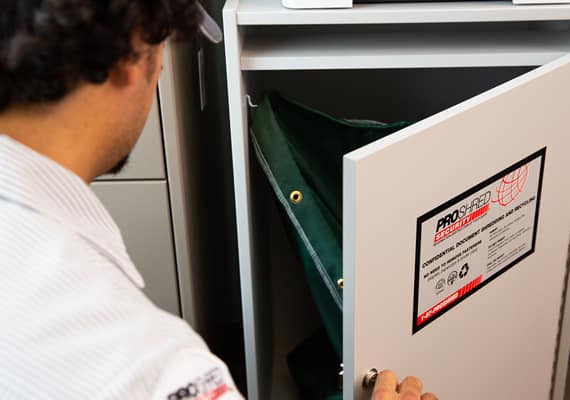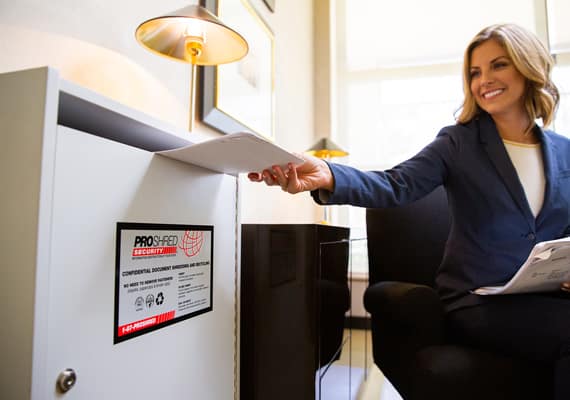 We Provide Document Security Audits to Improve Efficiency
In order to determine the number of shredding bins or consoles you'll need or how often you'll need scheduled shredding services, we perform a comprehensive document security audit. During the audit, our professionals come to your place of business to assess the size of your business and the types of papers, files, and other documents that you generate and determine what security risks you have, such as data breaches or identity theft. Based on the audit, we'll create a scheduled shredding plan that not only fits your budget but also reduces the amount of clutter and the risk of security breaches in your workspace.
Custom Document Shredding Programs for Your Business
When you work with PROSHRED® Syracuse, we'll customize a scheduled shredding plan based around the size of your business and the types of documents you need to have destroyed. Whether you have one person on staff or hundreds, we have the capacity to meet your shredding needs on a daily, weekly, or monthly basis. The value of a customized shredding plan is that you won't have to pay for shredding services you don't need. While other shredding companies in Syracuse might try to lock you into a long-term contract for recurring shredding, we'll always work with you to deliver the right level of services.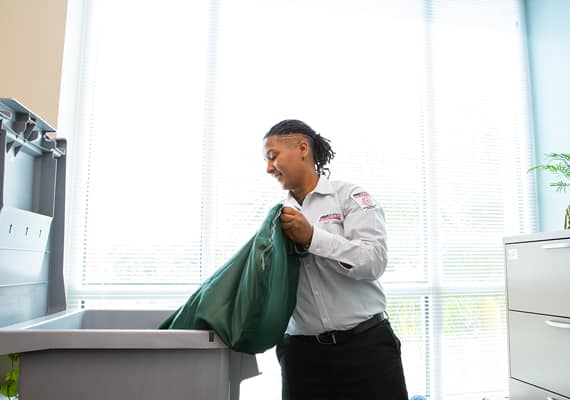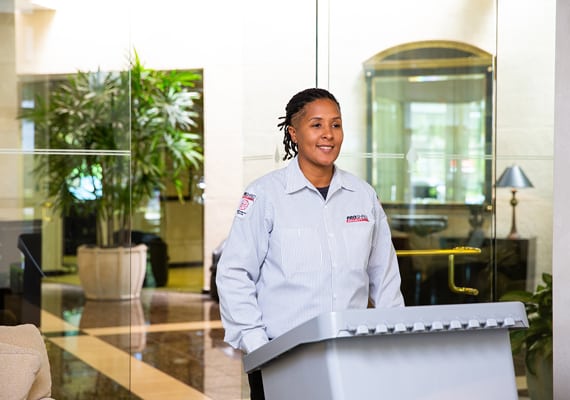 Locally Managed Services that Meet National Standards
Because we're locally managed, you get the benefit of working with shredding professionals who understand the community as well as the needs of residents and businesses in the Syracuse area. At the same time, we're associated with the PROSHRED® brand, which is nationally recognized for quality document destruction. Our scheduled shredding not only complies with local regulations, but it also meets ISO 9001 Certified by NSF-ISR and NAID AAA standards. The difference is evident in the consistency and quality of our services during every appointment.
Schedule On-Going Shredding with PROSHRED® Syracuse
If you're ready to experience the value and benefits of scheduled document shredding, contact us to request a free quote. We serve all sizes of businesses and create custom shredding packages to fit your budget and security needs.
Our scheduled service is the preferred service if you regularly build up large amounts of documents in need of shredding. Our one-time service is great if you have a lot of papers that have been building over time. Either service is designed to save on shredding cost and save you time.
If you have years of accumulated documents, our purge shredding services is a great solution. Our mobile shredding trucks are capable of destroying tons of papers in mere minutes, instead of days or even weeks if you were to try it with a home shredder.