December 28, 2018
At the End of the Year
It's the end of another year and we've done a lot to help keep information destruction proceeding securely and spreading the word so others may benefit. Despite efforts, identity theft and information fraud is still on the rise, meaning there is still a lot of work to do. It is important to keep efforts going ahead during the holiday season and into the New Year quickly approaching. It is paramount that businesses and organizations shred confidential information that is no longer needed as well as securely utilize hard drive destruction to keep your information safe.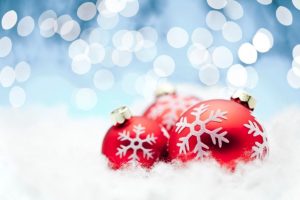 No matter where you are located, we are able to bring secure document shredding to you. Secure mobile shredding is always the most popular option due to its convenience and the ability for clients to watch the entire shred process from start to finish. This is accomplished through our fleet of shred trucks, which, if you'd like to read more about, take a peek back at our previous article on the subject.
Since it is the end of the year, and a new semester in school will be starting for many in January, now is a perfect time to dispose of school records that you don't need. It's sad that these could be targeted by information thieves, but it is a reality we must deal with. Our article here can give you some more information on the topic if you'd like. Be sure to take it seriously and always go with the safe approach if you aren't sure about something.
In times when you need to hold on to documents of some kind, take an approach that minimizes the chances of people helping themselves to the records. Keeping them hidden and locked away is always the best approach; out of sight and out of mind as they say. By removing the temptation, you can ensure that others won't end up being tempted. For those who are going to be tempted no matter what you do, a locked and secure storage place will help to counter that.
With the end of the year we advise you to enjoy the holidays but to keep security in mind. When you're ready for some secure services, we here at PROSHRED can help you. Just let us know your needs and we'll work with you to sort it out. It couldn't be easier.
Happy Holidays to all!