February 11, 2022
What You Need to Know About Product Destruction
Manufacturers and businesses know all too well that improperly disposing of defective or out-of-date items can cause serious harm to the company's image, and even pose security risks. Regardless of the industry, there are countless individuals who may try to use your company's products, logos, and designs for a variety of unethical or unsavory purposes. Investing in a product destruction service is the only way to ensure that your company's products are safely and securely disposed of.
If you've heard about product destruction but aren't sure if it's right for your organization, PROSHRED® Chicago is here to help. Let's take a look at everything you need to know about product destruction services.
What is product destruction?
Product destruction involves collecting and incinerating materials to comprehensively protect your business. From liability claims caused by defective products to false representation of your brand and business, there are numerous risks associated with tossing old items into a communal dumpster. Sending these products to a landfill or recycling center can cause issues in the future if they fall into the wrong hands. Certified product destruction is the most secure way to eliminate the possibility of your confidential, flawed, or recalled products ever being misused or re-sold.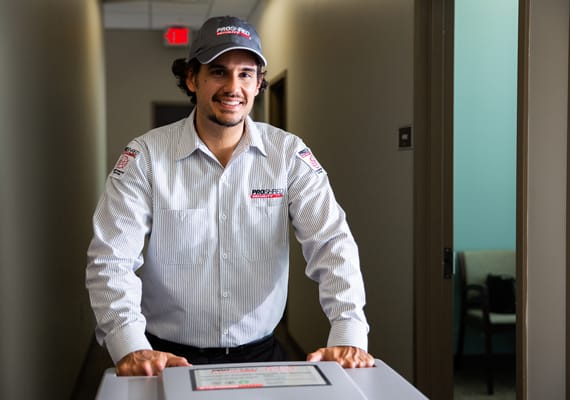 What items can be destroyed?
Depending on your industry, there are many different items that should be destroyed. That being said, nearly any item, except those that are caustic or explosive, can be incinerated.
Items such as medical records, prescription bottles, outdated apparel and uniforms, ID cards, debit/credit cards, and recalled products and equipment can pose legal and financial risks to your business.
For instance, discarded company uniforms or ID cards can be taken and brandished by a competitor or criminal to damage your reputation or gain access to secure areas. Likewise, outdated packaging and labels leave room for counterfeit products and services to enter the market and undermine your brand's reputation.
How does a product destruction service work?
Some mobile paper shredding companies, such as PROSHRED® Chicago, offer certified product destruction as an additional service option. These secure and confidential product disposal plans provide complete protection by incinerating non-paper materials, thereby preventing them from getting out into the public, where they could expose your information or be used to misrepresent your brand.
PROSHRED® Chicago's product destruction procedure can assist you with safeguarding your trademarks, intellectual property, and your reputation. Our product destruction experts will arrive at your location as scheduled and in uniform with a photo ID so you never have to question who is handling your products.
We even go the extra mile to ensure that we partner with secure incineration plants to bring you the most private and streamlined product destruction service on the market. As an added bonus, we will provide you with a detailed Certificate of Destruction for products that have been destroyed once the process is complete.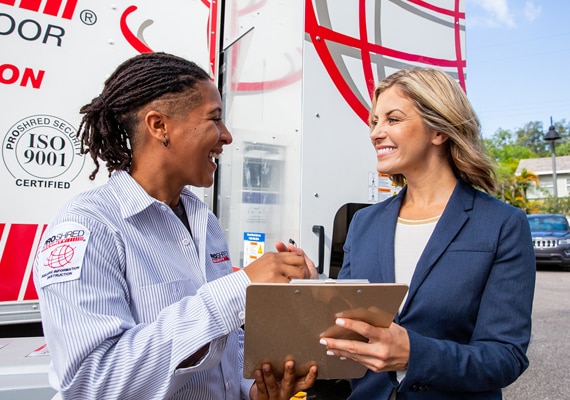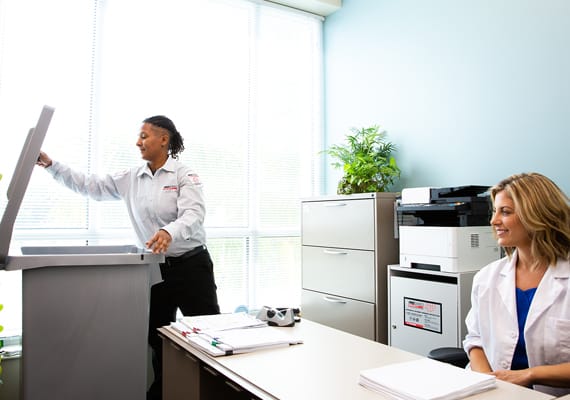 Who can benefit from product destruction?
Product destruction services are an excellent investment for anyone in the manufacturing, medical, and law enforcement fields, as well as nonprofit organizations and even general businesses. This is because no matter how big or small the company is, every employer has items that need to be securely disposed of once they have reached the end of their lifespan.
When improper disposal practices occur, there can be serious legal implications. Breaching local, state, and federal regulations can lead to hefty fines and potential jail time. In particular, the Health Insurance Portability and Accountability Act (HIPAA) makes secure product destruction a must for those in the medical field.
In the manufacturing world, unauthorized individuals can procure and sell defective merchandise to the public and though you were not the distributor of the goods, you can still be held liable for any injuries that occur. Product destruction through incineration eliminates that risk, ensuring that your brand is protected.
Where can I get secure product destruction services?
Each industry has its own guidelines for how to handle products that are no longer relevant. It can be hard for organizations to follow those differing regulations on their own. That's why you need secure product destruction services from PROSHRED® Chicago.
As one of the top shredding companies in Chicago, PROSHRED® works hard to provide the community with services that are cost-effective and relevant. From secure document disposal and product destruction to scanning services and e-waste recycling, we're here to help. Contact us today to get started!