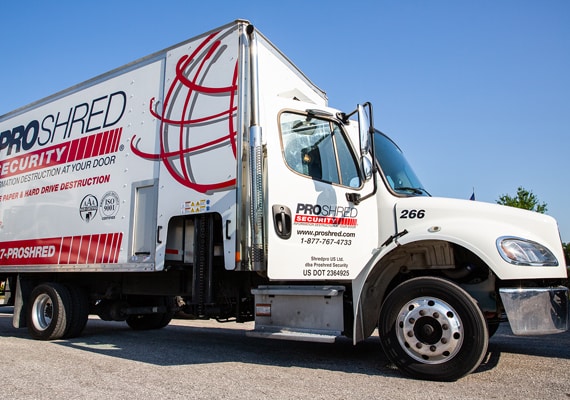 Proshred was extremely efficient and cost-effective. Previously, I had to load a bunch of banker boxes in my SUV and take them to the shredding company or else pay a trip charge of up to $150 plus shredding costs. It would take half a day to get everything done and cost significantly more. With Proshred, the driver called when he was about 7 minutes away from my location so there was no loading and unloading boxes or sitting in a waiting room at the shredding company. The driver was extremely professional and efficient. He made short work I've almost 20 banker boxes. I saved time and money.
kelly zarcone (KellyZ)
We feel very safe in using ProShred to destroy private business documents. This comfort level comes with seeing same employee come each month to service our account since signing on years ago. He is always courteous, knowledgable, professional and happy! Tracy Curran, President J. J. Curran & Son, Inc.
Tracy