Buffalo Paper Shredding
Keep Information Secure with Paper Shredding in Buffalo, NY
Paper shredding in Buffalo, NY plays a critical role in information and data security for both personal and professional use. PROSHRED® Buffalo employs best practices in our paper shredding process to provide clients with a secure solution to destruction of confidential information. Our compliance and certifications uphold our integrity in exceeding customer satisfaction and keeping information secure so you can focus on what matters.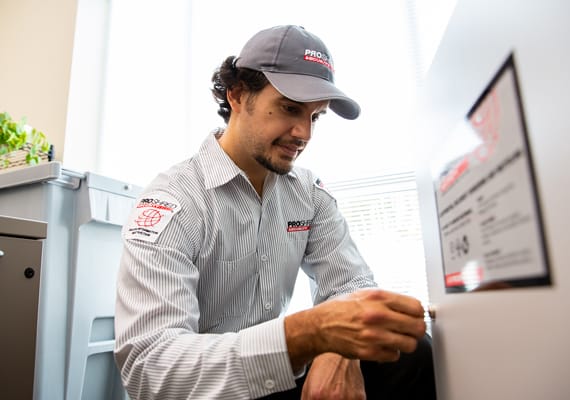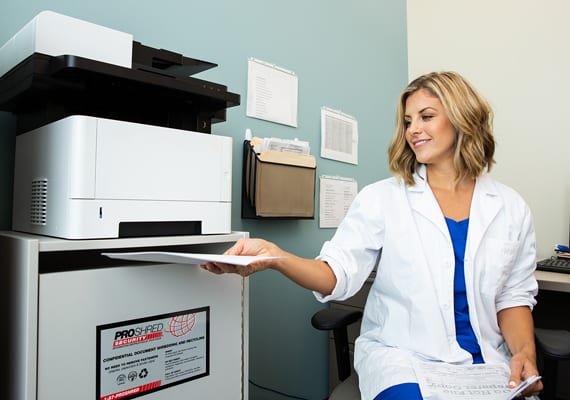 Why Leverage Paper Shredding Services to Secure Information?
A partnership with PROSHRED® Buffalo for paper shredding services helps mitigate risk and liability that would otherwise be absorbed by employing a non-professional shredding strategy. Our service provides convenient options to secure your information while saving time and worry. We proudly comply with State and Federal Privacy Regulations when providing paper shredding to your company or organization.
On-Going Scheduled Mobile Paper Shredding
PROSHRED® Buffalo offers scheduled mobile paper shredding with customized plans to accommodate your sensitive information destruction needs. Where you have a small or large volume of paper shredding needs, our service specialists plan timely on-going services as frequent as daily, weekly or monthly. Our on-going scheduled mobile paper shredding makes it easy by coming to you to ensure your documents are securely destroyed in Buffalo.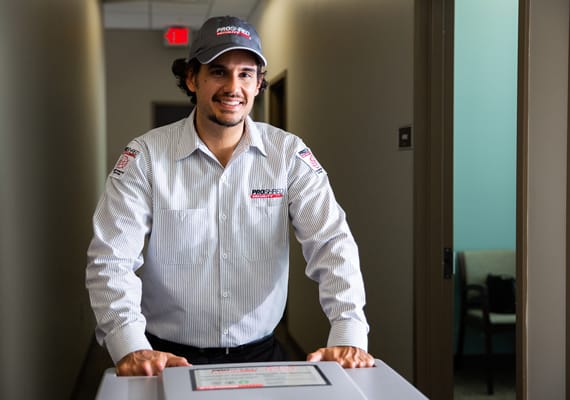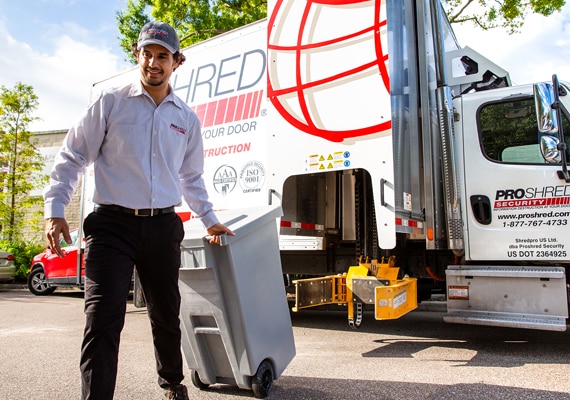 One-Time Clean Out Paper Shredding
Buffalo's businesses and residents can mutually benefit from PROSHRED® Buffalo's one-time clean-out paper shredding service to keep their information secure. We proudly operate industry leading mobile shred trucks that can quickly destroy unnecessary paperwork and confidential information. Our no-contract, touch-free paper shredding process provides stress free assurance that your information is secured and we will never add fuel surcharges.
Why Secure Discarded Information with Paper Shredding Services?
PROSHRED® Buffalo works to maintain ISO 9001 and NAID AAA standards and provide top level customer satisfaction by not only communicating with our customers but also owning accountability by measuring customer satisfaction.
With local management and national operations, PROSHRED® Buffalo puts your needs and information security as our top priority for a variety of industries and an expansive coverage area in Buffalo. Our team partners with local Buffalo recycling facilities to ensure a green initiative and that all documents are recycled.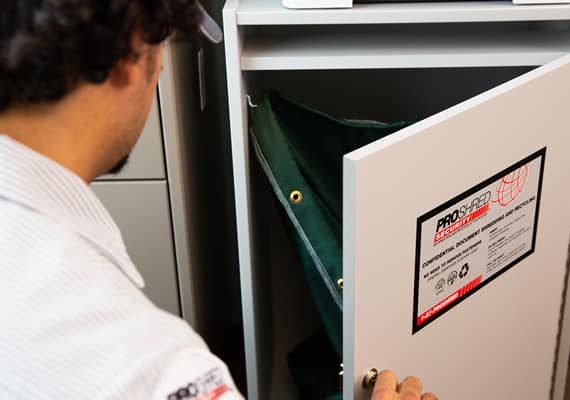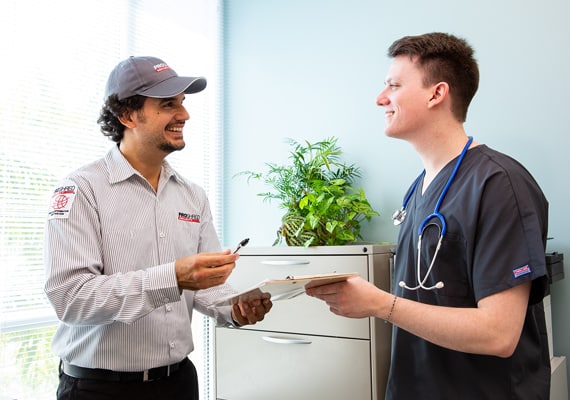 What Information Will Be Specified in a Certificate of Destruction?
The Certificate of Destruction document certifies to our clients with:
Date of the On-site Destruction
PROSHRED®'s information (location, address and phone number)
Information of the company who requested the service
Description of the service performed (paper shredding, hard drive destruction, product destruction)
Name of the CSP (Customer Service Professional) who shredded the material
Name of the company's employee who witnessed the destruction and processed it for recycling
PROSHRED® Buffalo Offers Convenient Paper Shredding Service
PROSHRED® Buffalo has the extensive experience and professionalism needed to provide industry leading service to our customers.  Allow our team to work with you in customizing an on-going shredding program for your needs.
A lot of recycling services won't accept shredded paper and instead advise you to put it in a trash bag and throw it away with the regular trash. For the most sustainable solutions, use a professional shredding service. We recycle most of the paper we shred.
Yes, we shred the paper on-site, so you can view the process and know that the paper was properly shredded. This is all made possible by our industry leading mobile shred trucks.