September 12, 2016
Data Security: How to Avoid Errors at Your Denver Business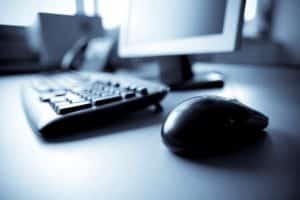 In today's workplace, technology is becoming a major factor in a company's overall success. Denver is a growing city with more than 3 million residents in the metro Denver area, making it a hub for many different kinds of businesses. Regardless of whether your Denver business is a massive enterprise, medium sized company, or a small, startup business, your sensitive online information can be at risk if it isn't properly protected. In the United States, a total of 781 data breaches occurred in 2015, leaving millions of private records exposed.
Instead of spending thousands of dollars on protective measures, here are a few, simple ways to avoid data security errors at your business:
One of the first things you should do to lower the risk of a cyber-attack, is install the best anti-virus and anti-spyware software on your company's computers. A data hacker will use spyware to gain access to your business data while you don't realize it's even happening! Installing anti-virus and anti-spyware will help prevent your private information from being stolen. To take it an extra step further, it's recommended that you set up strong, complex passwords for your computers; avoid passwords, such as common names, birthdays and addresses. A few of the most common passwords are 123456, "password", and "welcome." Use strong passwords with a variety of upper case letters, lower case letters, numbers and computer symbols.
Next, limit your employees in using their own computers at the workplace. While many companies allow their employees to use personal computers, it brings up risky security concerns. If you have important business data on your personal computer or laptop and its misplaced or stolen, your business is at peril if unwanted sources access the information. Personal computers and devices are easier for data hackers to break into. Furthermore, IT departments will not have as much control in regulating security over your personal devices as they are typically not company property.
Finally, ensure that your business has proper data shredding services in place. By tossing out your confidential data in the trash, you are putting you, your employees, your clients, and your business at risk of a data security breach. Teaming up with PROSHRED Denver will bring you peace of mind in knowing all of your data is properly destroyed with our hard drive destruction services. We use the best shred technology on the market today, leaving your information untraceable.
For more information on how PROSHRED can assist your Denver business with our shredding solutions, call us at (303) 730-2500.