Mobile Shredding
Our mobile shredding service takes the hassle out of secure document destruction.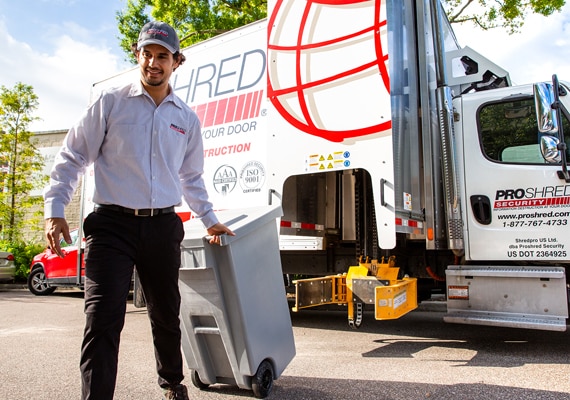 A Flexible Mobile Shredding Company That Caters to Your Needs
What if you need to protect the security and confidentiality of sensitive, personal, or financial documents but you either can't transport them to another location for secure destruction or don't want them to leave your site for security reasons? For those cases, PROSHRED Denver offers mobile shredding services using our state-of-the-art mobile shredding trucks.
Our mobile shredding service takes the hassle out of secure document destruction. When you need on-site document shredding, simply contact PROSHRED Denver and we will send a mobile shredding truck to your location to dispose of your confidential documents using some of the most secure and effective methods available.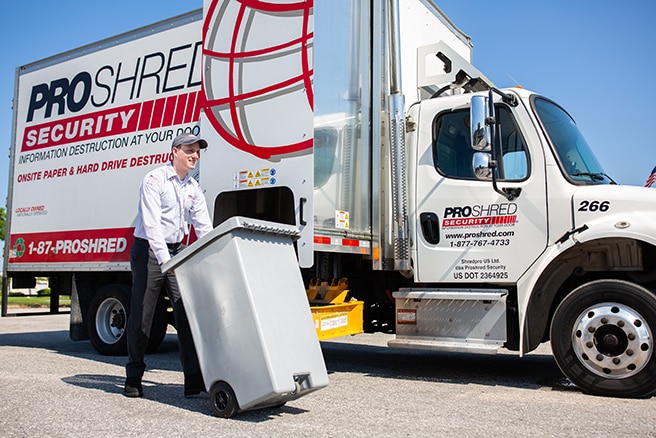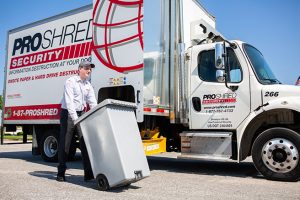 Mobile Shredding Trucks for On-Site Service
In-house office shredders don't use the most secure method of shredding and can't handle big shredding jobs, and traveling to large off-site shredding locations can make document destruction a hassle. Mobile shredding trucks are the perfect answer—a flexible solution to modern document destruction.
Equipped with large industrial paper shredders, mobile shredding trucks come right to your business or location for the utmost in ease and convenience. Your documents are then destroyed on-site so you can remain confident that there is no risk your sensitive information will fall into the wrong hands.
Prevent Security Breaches and Stay in Compliance
Recent laws and regulations at both the state and federal level have set strict guidelines regarding the security and disposal of sensitive documents and confidential information. Mobile shredding is a convenient and effective document destruction option for busy businesses that don't have the time for off-site locations. With PROSHRED Denver's mobile shredding service, you can keep your operations secure and ensure you are compliant with legal guidelines.
Whether you need a one-time purge service to clean house or a regularly scheduled service for ongoing security, mobile shredding trucks from PROSHRED Denver bring professional and secure document destruction right to your door.