November 28, 2016
A Document Retention Policy: Why it's Important
In relation to successful information security, it's critical that certain aspects are factored in your regular business processes. As such, a detailed document retention policy is extremely important for the protection of your Denver business. Determining what sensitive records require secure storage, and which should be disposed of properly with shredding services, should really be at the forefront of every business. This is especially critical during tax season when the presence of confidential data is at an all-time high.
As a business owner, what can you do to assist in maintaining confidentiality over your vital business data?
Here are some simple but effective guidelines you should be keeping in mind as a general rule: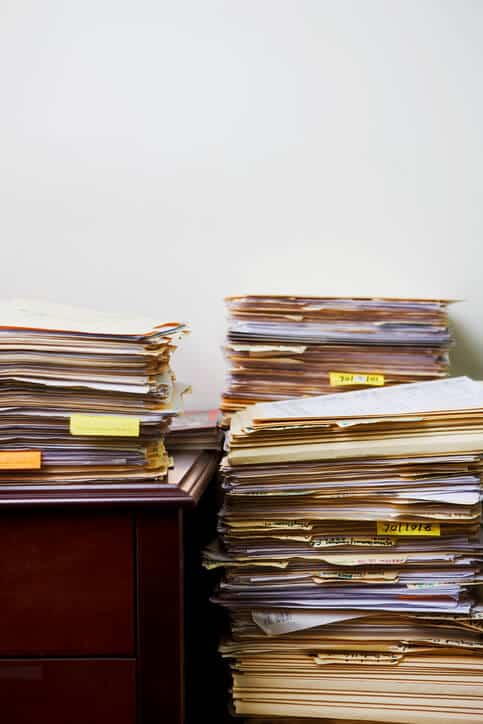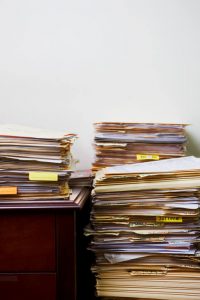 Information Audits: Audits provide an excellent means for knowing exactly what documents your business produces, allowing you to have an inventory on hand as to what you have stored. In turn, you will benefit from simple management of your records.
Tax Records and Storage: There are two aspects to data retention you should keep in mind: the length in which documents will be of value to your business, and the time frame in which documents should be stored due to specific industry and government standards. For example, in the U.S. legally, payroll tax returns should be stored for 4 years. For your security, it's important that you research which laws are applicable to your specific business.
Regulatory Fines: While the law states that you should be storing certain documents, you can also be penalized for keeping information for too long as well, which may result in potential legal consequences. As with most privacy legislation, The Data Protection Act compliance states that a record must be destroyed securely once the retention period is over.
Convenient Retrieval: Business documents should be indexed for convenient and quick retrieval. Always store documents and electronic material in a locked area, or through the use of password protected programs. Access should be controlled accordingly so that only employees that absolutely require information to carry out their job duties are able to do so easily. Storing information that's no longer needed or relevant can result in security threats such as data breach; not only this, keeping unnecessary information in-house will use up your valuable office space, costing you more in the long-run.
Secure Document Shredding: The only reliable and secure way to dispose of paper or digital documents when they are no longer needed is through professional destruction solutions. Partner with a qualified and trusted shredding provider such asPROSHRED Denver, who practices industry leading shredding processes that are of the highest industry standards. Our procedure follows a strict chain of custody from the moment we collect your records, to the moment they are shred.  We also supply clients with a Certificate of Destruction following each shred job, which indicates compliance for your records, and general peace of mind.
PROSHRED Denver, offers complete document shredding solutions to the following areas surrounding Denver:
Arvada
Aurora
Boulder
Broomfield
Castle Rock
Centennial
Denver
Englewood
Greenwood Village
Highlands Ranch
Lakewood
Littleton
Call PROSHRED Denver to schedule shredding solutions that are convenient for your business at 1-800-987-4733.