April 29, 2017
Document Shredding Solutions for Denver Residents
Not all confidential information originates in a standard workplace; as a matter of fact, there is an increasing volume of sensitive documents that are stored in many Denver homes; some of which residents may be entirely unaware of or forgot about. Information theft is a reality, and while it primarily targets those throughout the holidays and tax season, your identity can be stolen at any time, and often without any warning signs. For your protection and peace of mind, always choose secure document shredding for mail you are disposing of. This preventative step will do wonders in securing your privacy and most importantly, your identity.
The PROSHRED® Denver team will help you remove unnecessary clutter and files from your home. Free up space in your cupboards and storage room, and take advantage of professional services that destroy your sensitive material beyond recovery.  Our residential shredding service guarantees there is no risk of material reaching the wrong hands. If you're interested in hiring a document shredding provider to look after the disposal of your records, we highly encourage you to select from a NAID Certified business. PROSHRED® Denver provides flexible and convenient, residential document shredding services to clients throughout the area. You can count on our skilled specialists to shred your documents at our off-site shredding facility. Once your shredding has been carried out, all material is recycled, meaning you're not only protecting your identity you are also helping to sustain the well-being of our environment.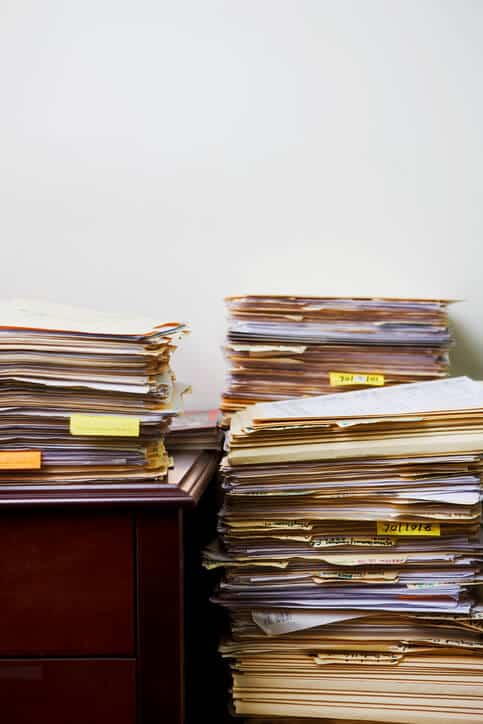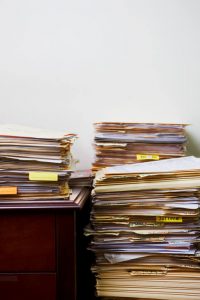 PROSHRED® Denver will shred:
Discarded Mail
Payroll Stubs
Design Ideas
Legal Documents
Manuals
Signed Agreements
Job Applications
Resumes
Medical Records
Credit Card Statements
Telephone Bills
Driver's Licenses
Passports
Old Organizers
What's the Concern with My Recycling Bin?
Recycling bins plain and simple leave files in clear sight; any document inside your bin could be exposed in seconds, which leaves yourself very vulnerable to information theft. For instance, the next time you put out your recycling bin, have a peek inside to see what exactly you've thrown out and what you may be revealing to the outside public voluntarily.  Maybe it's a pay stub from three months ago or a credit card statement with all of your vital financial details revealed; whatever details provided in these records, it's important to remember that thieves can attempt to take on your identity even with the smallest tidbit of information at their hands. It's extremely easy for a criminal to build a profile on you, in an attempt to collect credit under your name.  Don't put yourself in this situation when there is an easy way to avoid it in the first place. Choose to shred anything you consider to be confidential. You will thank yourself for it!
When Should I Consider Document Shredding?
While you may use our drop off shredding solutions whenever desired, typically it is wise to store any bills, expense records and financial records for approximately 2 years past date, however, this can change based on the type of record-keeping you do, and the volume/type of documents that are being stored in your home.  At the end of the day, it's often a judgment call but it's always better to be safe in relation to protecting your privacy! An effective way to stay organized is through the use of file boxes. Simply label each box so that it's evident which records should be shred and which should stay stored. Once filing boxes reach capacity, drop- them off at our shredding facility whenever you prefer.
PROSHRED® Denver is here to make shredding stress-free on you. There is no need to remove staples or paper clips prior to shredding, and if you're concerned with security you are welcome to watch the shredding process first-hand at our facility for additional peace of mind. No shredding job is too big or too small!
Feel free to contact our team for additional information on our residential shredding services!
Call our team today at 1-303-730-2500.