October 19, 2016
What Makes a Successful Document Management Plan?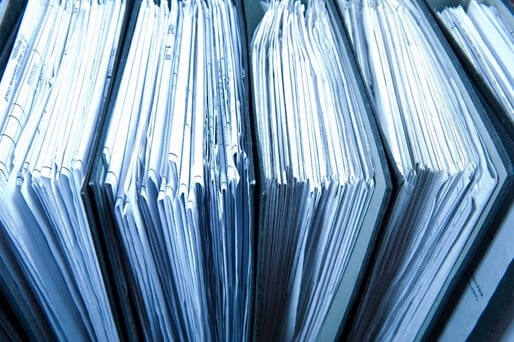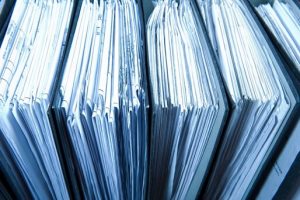 Investing in a detailed document management plan for your Denver business gives you the ability to effectively secure your critical business information. In a time where information theft and fraud continues to be a threat, it's vital that your company is doing everything possible to keep its confidential information safe. Legally, many Denver organizations are mandated to store specific records for a period of time; this may be for accounting, regulatory, legal and other specific purposes. Unfortunately, however, few companies have the extra storage room to properly store their files which can make retrieving and sort through documents a nightmare. A cluttered office environment creates a perfect opportunity for documents to go missing, whether they become lost or stolen. Should this take place, your organization could be at significant risk as sensitive information that's exposed unknowingly can result in information theft and/or data breach.
The great news is that there are many solutions that assist in maintaining security over your records, preventing this risk.
4 Components of a Successful Document Management Plan
Document Storage
Archiving your information through secure document storage, will increase your employee and company efficiency dramatically.  As mentioned, it can be challenging to store and locate files in-house at your Denver facility when you have both current and old records to deal with. As mentioned, you may want to consider storing unneeded documents off-site, for security purposes and to free up space in your office. Most records storage providers will supply you with ongoing access, so you know exactly where your records are at all times, should you require access. You'll save time and money with professional document storage.
Disaster Recovery Plan
Theft and missing documents are not the only things that you should be concerned about.  Without a proper information back-up plan, your precious business data could be affected, should your business experience a natural disaster such as a fire or flood. For some companies recovery from an unexpected event like this can be next to impossible. We highly recommend turning to electronic data keeping as a back-up method for your business. Having digital copies of your hard copy documents ensures you have a back-up plan in place, just in case. These should be stored offsite in a facility that specializes in records storage. Of course, nobody wants to dream that it'll happen to them, but the risk is real and it's always better to be safe than sorry. Disasters can erupt anywhere, anytime, and usually with very little warning; this is just one more reason protecting your Denver Business with a disaster recovery plan should be a top priority.
Retention Schedule
Your records have a specific retention period for which they need to be kept. Doing so on-site at your office will take up much of your valuable office space, and could result in data breach if it is discovered upon an audit there are records that haven't been accounted for.  When the time comes to shred your old documents, locating records that have reached the end of their life cycle may be challenging.  Through the use of a retention program with the assistance of PROSHRED Denver, you'll never have to stress about your stored documents again.
Secure Document Shredding
After your documents are no longer relevant to your business and are only occupying space, your Denver business is legally obligated to shred them properly. You are responsible for the sensitive information in those documents, and could be held responsible if they are breached. PROSHRED Denver supplies secure document shredding services when the time comes to have them shred.
By implementing the above document management plan, you are taking a positive and effective step towards protecting your business, and remaining compliant with federal and state privacy laws.
If you are looking to start an effective document management plan that includes document shredding, please get in touch with our professional team today. We are more than pleased to provide you with assistance! Call 1-303-730-2500!