January 4, 2017
Protect Yourself from Information Theft in 2017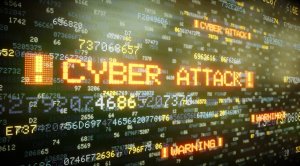 With 2017 finally here, most residents here in Denver will be starting to think of those exciting goals and resolutions for the New Year. Of course, you likely already have a few personal resolutions in mind, but what about your business? Have you considered setting some specific resolutions to achieve for your organization this year?
If you have yet to cultivate a business plan in the New Year, it's highly recommended that you incorporate improved information security, as part of your goals. Information theft and fraud unfortunately still take place to this day, and without adequate protection in place, it's easy to fall victim to such a crime. You may be under the impression that identity theft only targets consumers, but statistics reveal that identity theft in business is the latest threat to small companies here in Denver, and across the United States.
Thieves can obtain your identity in many ways; they can steal highly confidential information through computer security hacks, or through simply digging through old garbage in hopes to find sensitive paperwork or that may include banking or credit card details. Often old bills and statements provide a criminal with exactly enough information to build a profile on you.
When it comes to the security of your business, a thief could seize an organization's identity and turn around and use it to apply for credit in that particular company name. After these credit accounts are pursued and approved, you can bet criminals will quickly take advantage of their new plastic by venturing out on a shopping trip on under your name! The damage imposed on your Denver business could be significant, and it may even dictate whether you are able to receive credit down the road. PROSHRED® Denver is happy to provide you with a few tips below!
What can your Denver company do to deter information theft in 2017?
Design a protection plan – Several companies will focus on ways in which they can bring in new business in the New Year which great, but often because of this narrow emphasis, little attention is directed to ways in which information can be organized better or kept more secure. Your Denver business should really be designing a detailed, step-by-step process to secure the identity of your company while ensuring an effective action plan is in place, should you fall victim to information theft.
Keep company records secure – Ensure your company and customer records are constantly secure and locked away in a safe location.  Any records that are no longer needed should be professionally destroyed through secure shredding. Refrain from providing your company's federal tax identification number, financials, or bank statements to anyone you are unfamiliar with, and finally, you may wish to consider using prepaid business credit cards for your staff, rather than traditional credit card; these cards allow you to set specific limits, and they can be deactivated in real time. If a prepaid credit card is stolen you can take quicker action and resolve the issue with more ease.
Protect business information online – One of the surefire ways to leave your business in a vulnerable situation is by exposing sensitive information like an employer identification number (EIN), account numbers, and financial information, through an email account or on the web. If this information is needed for a specific reason such as for the purpose of obtaining credit, be sure to confirm that the website is 100% secure first and that the security certificate displayed is current.
Review any and all credit reports – One of the easiest and fastest ways of detecting a potential threat to your business is through ongoing monitoring. Always watch over your company's profiles carefully, with all major business credit bureaus. You may do this quickly by subscribing to their monitoring services which allow you to have ongoing access to records whenever and wherever you'd like. For additional security, you can arrange alert notifications so that you'll be informed via email of any new or recent activity under your company's credit.
Refrain from using "master" accounts – For your protection it is a good idea to eliminate using any variation of a "master" account. While it may seem like a practical solution for your employees, it can also potentially provide an individual with immediate access to your business data.
If you do fall victim to identity theft visit the Colorado Department of Revenue for assistance in reporting, or simply contact our knowledgeable team of specialists, and we'll gladly direct you through the process.
Contact us in Denver at 1-303-730-2500. From the entire team at PROSHRED®, we'd like to wish you all the best in 2017! Happy New Year!