January 18, 2018
Why Document Shredding is Critical for Your Business in 2018
PROSHRED® Syracuse- Document Shredding is Key
Businesses can't afford to carelessly dispose of sensitive documents in 2018. Identity thieves and other criminals hunt for documents that provide the data they need to compromise sensitive information. The federal and state governments have enacted laws that require businesses to safeguard documents that contain personal and confidential information, particularly in the case of responsible document shredding.
Failure to safeguard private information has resulted in costly lawsuits from both government and private parties. Businesses are often deep-pocket targets for litigators. To be protected, businesses must be able to demonstrate that they have procedures in place for handling all sensitive information and that all documents are shred at the time of disposal.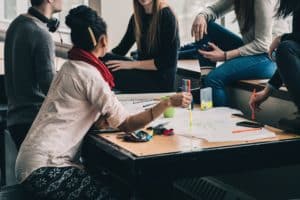 Businesses must protect customer data. Breaches have resulted in criminals stealing customer social security numbers, banking information, driver's license numbers, and other data that can be used to turn the victim's life upside down. No business wants to suffer the damage to its reputation that happens when it must inform customers that their personal information has been potentially compromised. No employee should ever be allowed to remove sensitive documents, and a chain of custody must exist to ensure that sensitive documents are stored securely or shred.
Companies are also responsible to protect employee data. Employee personnel files and other documents contain enough information for criminals to perpetuate large scale damage. Scam artists often target human resources offices, employee benefits firms, insurance companies, and any other business that collects sensitive employee information.
Syracuse companies protect against customer- and employee-data theft and proprietary company information with a number of invaluable services offered by PROSHRED®. For businesses that store documents and dispose of large amounts of outdated paperwork at once, the one-time purge service provides complete destruction of all unneeded documents.
Another onsite document shredding option is the on-going service, which serves businesses with regular document shredding disposal needs. PROSHRED® Syracuse provides lockable containers for documents at no charge, then retrieves and shreds the documents. If preferred, clients can also drop their documents off at the PROSHRED® facility. Whether you have a mountain of documents or just a few files that need secure disposal, PROSHRED® handles all Syracuse document shredding needs.
PROSHRED® Syracuse will answer all your questions about what to shred and arrange for the on-site destruction of your unessential documents. Request a free quote from PROSHRED® Syracuse and add a level of security that will help ensure your Syracuse business is practicing proper information security. Fill out our free quote form above or call our Syracuse office (315) 333-2727 and speak with a secure shredding specialist today.