April 24, 2017
Have Hard Drives to Get Rid of? Here's How to do it Safely
The data stored on both personal and business computers can be fairly sensitive, and when you dispose of old computer systems and hard drives, you could run into issues keeping that information out of the hands of identity thieves and hackers. As a business owner, you not only have your company to protect you also have customers and employee data to keep safe. Due to privacy regulations and the threats involved with improper disposal, many companies choose to have their hard drives shredded once they're ready to eliminate their computers from use. It's an easy solution that guarantees total protection over your data.
You may assume that removing data from a hard drive is enough to keep information protected, but unfortunately, that's not the case. Fragments of information can still be found on your hard drives following formatting. A skilled individual with the necessary software can with persistence retrieve any files that may be left on your hard drives. With this in mind, the only effective method of data removal that permanently deletes information is through the use of professional hard drive destruction services.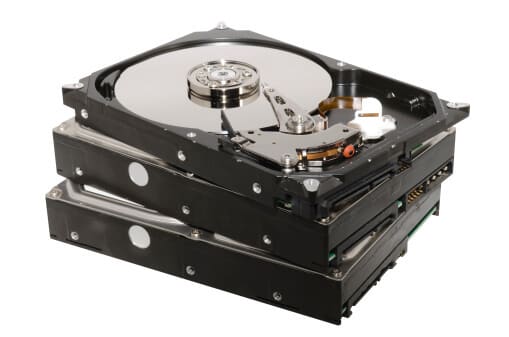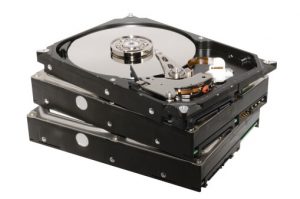 Here are workplace best practices for securing and shredding sensitive data found on your hard drives:
Implement a detailed information security policy with clear, written processes.
Digital records need to have a clear retention and shredding schedule to ensure a smooth document management process.
Supply regular on-going security awareness training to ensure that employees comprehend and training and are entirely committed to what's involved in information security.
Hire a reliable shredding company that has a secure chain of custody in place, and offers both on-site and off-site hard drive destruction services for hard drives and other electronic media.
After destruction takes place, the company should issue a Certificate of Destruction which outlines all electronic media has been effectively destroyed with individual serial numbers for everything.
Your security and reputation are on the line; it is critical destruction services ensure compliance with:
Health Insurance Portability and Accountability Act (HIPAA)
Health Information Technology for Economic and Clinical Act (HITECH)
Fair and Accurate Credit Transactions Act (FACTA)
Gramm-Leach Bliley Act (GLB)
NAID AAA Certification for Your Security
It is important to partner with a NAID AAA Certified hard drive destruction company. NAID AAA Certified providers go through ample scheduled and impromptu audits. The certification process ensures the shredding vendor meets several laws and regulations to ensure the client is secured. PROSHRED Syracuse is a NAID AAA Certified provider in on-site document destruction and hard drive destruction solutions.
Get in touch with us to discuss your hard drive shredding requirements, and how our qualified team can protect your data. Call 1-315-333-2727.