February 23, 2018
Tips to Choosing Reputable Shredding Services
What to Look for in a Syracuse Shredding Service
Choosing a paper shredding service for your office is something that should include diligent research. When entrusting a third party in your office and allowing access to your company's data as well as your clients' personal information, a proper vetting process as well as understanding of capabilities is critical for reputable shredding services in Syracuse.
Types of Services Offered
Consider the type of services offered and the needs of your company. Is the convenience of an on-site shredding service the best option for your shredding services in Syracuse? Is your company in need of something other than document shredding such as hard drive shredding services?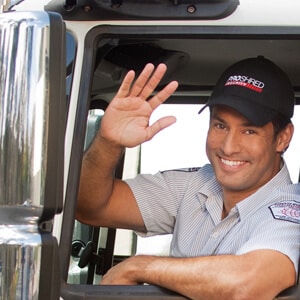 Experience
How long has the company you are researching been established? Many companies that have been in business for 3-5 years have a proven track record of reviews, testimonials and have grown with industry trends. Be sure to research reviews though the Better Business Bureau and other credible online forums.
Check References
Often the company will provide the names of the clients they have previously serviced. These could be local residents, other businesses or government agencies. Companies that are affiliated with government agencies or other compliance related sectors may offer more knowledge in specific shredding needs, such as the medical, legal or finance industries
Certification
Trusted shredding services in Syracuse must be certified and licensed. A certification, such as the one issued by the National Association of Information Destruction (NAID), is important and companies that apply for this certification are often subjected to intensive and unscheduled audits to confirm whether they are complying with the safety and security standards. These standards may include insurance requirements, chain custody processes, facility security, and equipment safety and employee qualification levels. Hiring an NAID-certified company means you are guaranteed of confidentiality, safety and efficiency.
PROSHRED® Syracuse will help guide your business about what to shred and arrange for the on-site or offsite shredding services in Syracuse. Request a free quote from PROSHRED ® Syracuse and add a level of security that will help ensure your Syracuse business is practicing proper information security through our customizable shredding service plans. Fill out our free quote form above or call our Syracuse office (315) 333-2727 and speak with a secure shredding specialist today.