November 8, 2017
Wondering What to Shred?
An Outline of Documents to Keep and What to Shred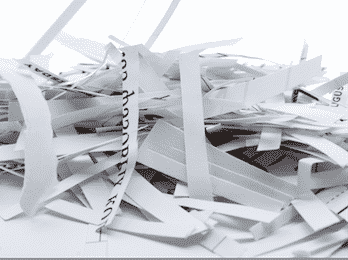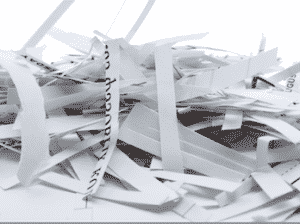 With identity theft on the rise and the incident of security breaches at institutions like banks compromising the personal information of thousands, if not millions of customers, the topic of how to properly secure important data and what to shred is becoming a growing concern. Most people are in possession of countless confidential and sensitive documents, and typically receive even more papers in the mail.
With this information in mind, many wonder what types of documentation bear significance and should be retained, as well as which papers are not crucial and what to shred. We at PROSHRED® Syracuse, a company which provides on-site destruction of unneeded documents and hard drives, invites you to read the following short article offering suggestions on what to shred, as well as which documents should be kept.
Which Papers/Information Should Never Be Discarded?
The question of what to be shredded can encompass numerous different items. However, there are several key documents you should never rid yourself of. Such information includes:
Birth certificates
Marriage records
Titles to automobiles
Deeds to houses owned.
Passports
Citizenship records (if applicable)
Divorce decrees (if applicable)
Social Security cards
Green cards
Adoption papers (if applicable)
Income tax records
Death certificates of deceased family members
Many of the aforementioned documents are often needed to perform routine business and financial transactions. In addition, much of information will likely be needed by your loved ones in the event of your passing in order to resolve important estate-related matters. Therefore, such records should be kept in a safe and secure, but accessible location relatives can get to if need be.
What Documents Should Individuals and Professional Organizations Retain For A Certain Period Of Time?
There are specific items that should be kept for a while, but not forever. Such records include:
Other tax documentation such as school and property tax assessments, as well as receipts of payment for such levied charges. These records can typically be destroyed within a few years after being issued.
Pay stubs. It is recommended that payment records only be retained for one year. These documents contain a significant amount of sensitive information like social security and tax identification numbers and, in some cases, an individual's bank account information. Therefore, pay stubs should be destroyed after you file income tax returns for that year.
Home improvement records. These papers should be retained until you sell your home.
What to Shred Immediately?
There are several documents that should be shredded right away. At the top of this list is bulk mail such as credit card or loan applications. A common method used by identity thieves is to sort through trash, collect such documents and apply for loans or credit cards in the name of the persons whose trash they delved through.
In addition, you should destroy papers containing personal information like:
ATM receipts
Cancelled or unused checks
Bank deposit tickets
Monthly banking statements
Medical records
Less commonly thought of, but important papers thieves might also use as an avenue to access your personal information, including but not limited to:
Airline boarding passes
Expired passports
PROSHRED® Syracuse will answer all your questions about what to shred and arrange for the on-site destruction of your unessential documents. Request a free quote from PROSHRED® Syracuse and add a level of security that will help ensure your Syracuse business is practicing proper information security. Fill out our free quote form above or call our Syracuse office (315) 333-2727 and speak with a secure shredding specialist today.