August 16, 2016
Documents That Denver Businesses Should Be Shredding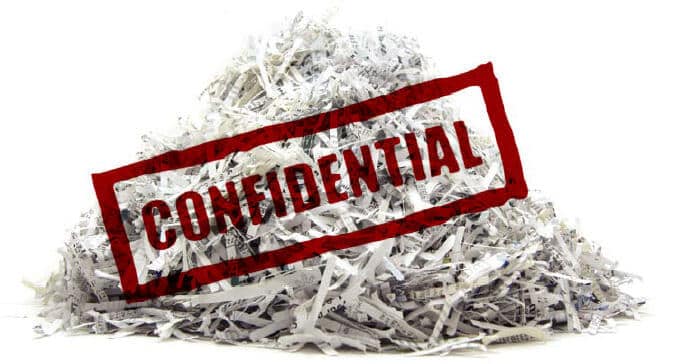 Every year many Denver businesses and residents in general fall victim to fraud, scamming, identity theft and account hacking. There are plenty of businesses who are not dealing with their sensitive documents the right way. Documents with sensitive information such as bank statements and pay slips contain everything someone needs to commit identity theft and account hacking.
Why You Should Shred Your Sensitive Documents
Your Denver business should never toss fully intact paper into the trash can or use an in-house paper shredder as there are people who handle the discarded paper; they can use this information to commit identity theft. When it comes to your sensitive documents, you always need to take the proper steps when disposing of them. The PROSHRED® Denver team will take those proper steps with reliable on-site and off-site shredding services using state-of-the-art shred trucks.
If you are unsure which documents that should be professionally destroyed, they include;
Bank Statements
Tax Documents
Credit Reports
Account Records
Sales Forecasts
Marketing Research
Blueprints
Audits
Financial Records
Budget Plans
ATM Receipts
Junk Mail
Insurance Polices
Invoices
Credit Cards Information
Litigation Files
Addresses
Accounting Documents
New Product Information
Legal Documentation
Inventory Lists
After each shred job, you will receive a Certificate of Destruction which is legal proof that all private information was professionally destroyed. In addition, if you have old pieces of electronic media, such as laptops, desktop computers and smartphones, our shred technicians can destroy them within minutes with our hard drive destruction services.
For more information on how PROSHRED® can assist your Denver business with our shredding solutions, call us at (303) 730-2500.