Secure Document Shredding Services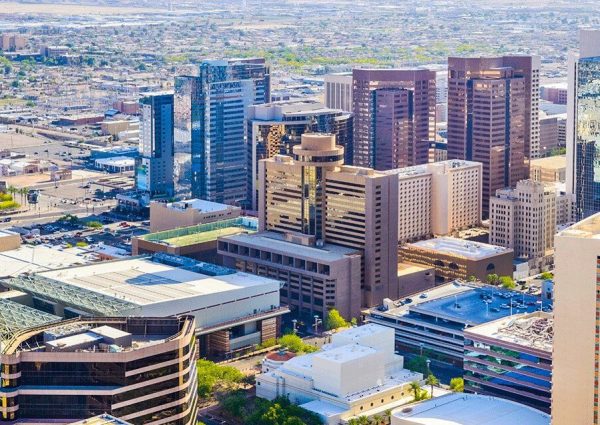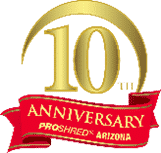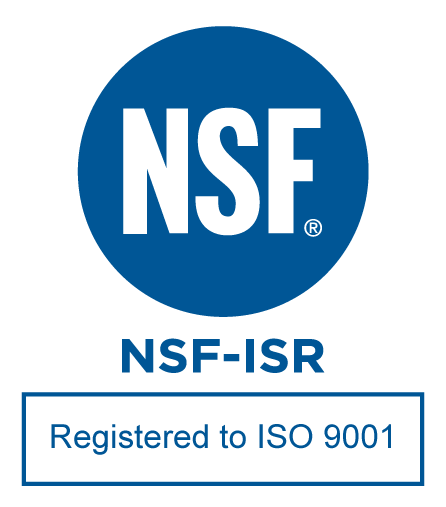 Paper Shredding Service
PROSHRED® Arizona is the only ISO 9001 certified on-site document shredding service Phoenix has to offer. We are also a National Association of Information Destruction (NAID) AAA certified secure document destruction company, so our service quality is second to none.
We are regularly audited to ensure we are protecting your document security to the highest standards. We are regularly chosen to conduct shred-a-thons because of our high level of commitment to protecting your identity.
We get to know you.  We are locally owned, consistent, and reliable.
Drop Off Hours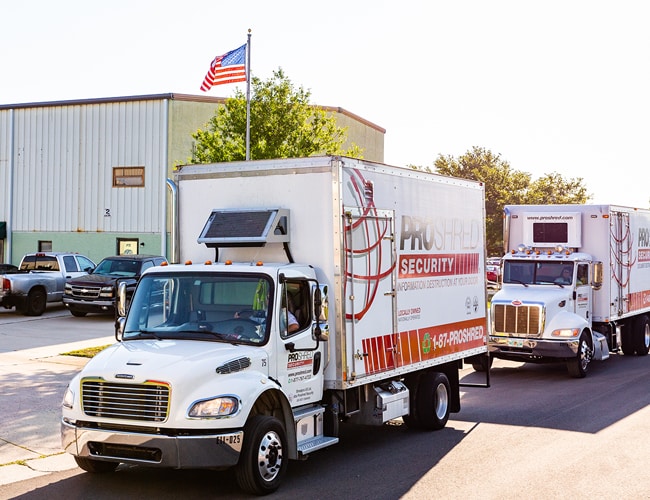 Flat Rate Pricing (per container)
PROSHRED® Arizona charges a flat fee per container. There's no trip fees and no environmental surcharges. We do not charge by the pound (no worrying about the accuracy of the scale), by the minute (no worrying about the clock being run up), or by the box (no worrying about paying to shred air in a half-empty box).
Family Owned, Locally Operated
Celebrating 10 years serving the Valley.
PROSHRED® Arizona's owners are more flexible & responsive than nationally centralized companies. We provide a personal approach, are responsive to your needs, conscientious of your document security, & respectful of your time. Although we're prepared to serve even the biggest account, PROSHRED® Arizona is committed to treat you like we treat family.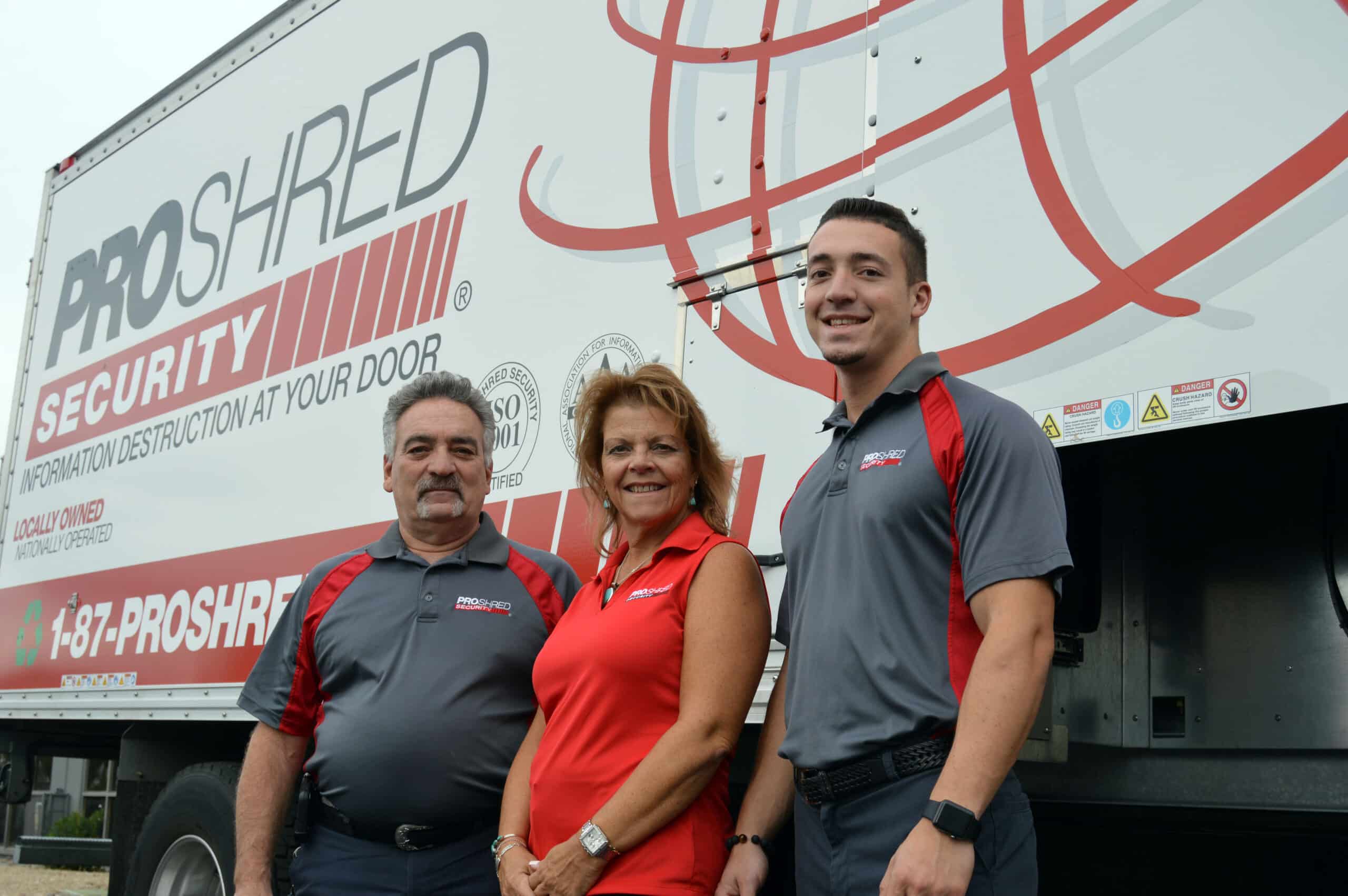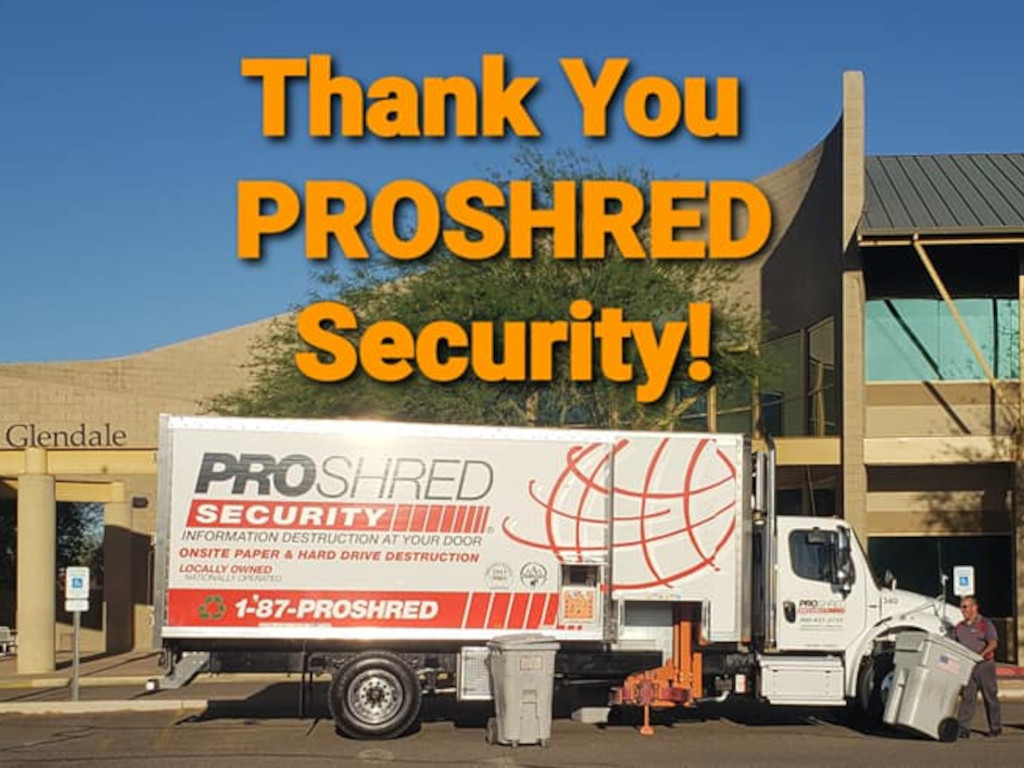 Community Focused
PROSHRED® Arizona has always been proud to operate and provide local support. From holding shredding events in partnership with government, police, and homeowners associations, to helping with fundraisers for non-profits, our trucks are recognized in many communities throughout the Valley.
Important announcement about COVID-19
PROSHRED® provides Essential Services. We continue to collect and shred for the sake of personal security and tissue paper supply. Learn more
The Clear Choice for Secure Document Destruction
PROSHRED® Arizona is proud to call Phoenix, AZ our home. Whether you need a residential, industrial or commercial paper shredding services, our shredding trucks are in your neighborhood regularly, we cover the whole valley. For those who so choose, we are where you bring your paper to be confidentially shredded.  Others prefer our on-site services, including one time bulk shredding or regularly servicing your office shred bins.
Ready to get started?
Contact Us
PROSHRED® Arizona
Address:
624 S Perry Ln #102
Tempe, AZ 85281
Office Hours
Monday – Friday
8:30 AM – 5:00 PM
Drop-Off Hours
Monday - Friday
9:00 AM - 4:00 PM
Cities We Service Locally
Markets We Service Nationally