June 24, 2021
4 Advantages to Using an Mobile Shredding Service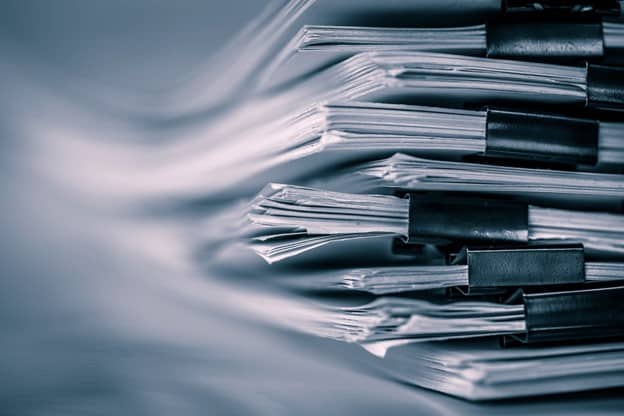 Many companies have realized the advantages of a mobile shredding service. The reason is that document shredding is a vital part of any business that handles personal or confidential information. By letting the professionals handle the shredding, the company can avoid wasting time and ensure that your data is secure.
There are four main advantages to using mobile shredding services. In this article, we will discuss each of the four benefits that come with mobile shredding, so you can decide if mobile shredding is right for you and your business.
It's Convenient
Mobile shredding services offer the advantage of coming to you. With their mobile shredding trucks, a professional company will come right to your place of business or your residence if you decide to get a residential service and shred all your documents right then. All you need to do is point the shredding team to your documents, and they will load them into secure containers and take them to the truck so they can be shredded immediately.
Saves Money & Time
When you use a mobile shredding service, you eliminate the need to invest additional money for an on-site office shredder and waste time shredding that giant pile of documents you have. Instead, a mobile shredding service can handle the task efficiently, being able to shred all your documents in minutes rather than having to spend days or even a week; also, instead of spending money on an inhouse shredding machine which can end up costing you more money than paying for a professional shredding service.
Secure
Using a shredding service, you are adding a new security method in protecting your personal and confidential information. In this way, you ensure that your sensitive documents are destroyed in such a way that they cannot be recovered, thereby reducing the possibility of identity theft. This makes shredding services a very effective security measure.
When using a mobile shredding service, you get even more security because your documents never leave your business or residential area. Once the documents you need to be shredded are collected in secure containers, they are immediately brought to the mobile shredding truck. You can even watch your documents being shredded by a camera, so you can rest easy knowing your sensitive information has been completely destroyed.
Friendly to the Environment
One of the best benefits you get when you use a mobile shredding service is that after all the documents have been shredded, everything is brought to a recycling facility so it can be made into other paper products—making the service environmentally friendly.
Did you know recycling one ton of paper saves 17 trees, 380 gallons of oil and 7000 gallons of water?
With all these advantages, why would anyone choose to dispose of their own paper through the regular methods? When you use mobile shredding services, you can rest assured that the shredding is done correctly and efficiently. You can also benefit from environmentally friendly waste disposal and the security of a professional company that has a good reputation.
Contact PROSHRED today to begin the shredding process.