Minnesota Drop-Off and Residential Shredding
PROSHRED Minnesota specializes in shredding documents for business and government organizations. However, we do offer extended services to residential clients for drop-off shredding. If you have confidential and sensitive information that you would like completely destroyed you can come to our location and we accept up to 3 boxes of paper at our drop off locations for your convenience!* If you have more than 3 boxes we can come to you.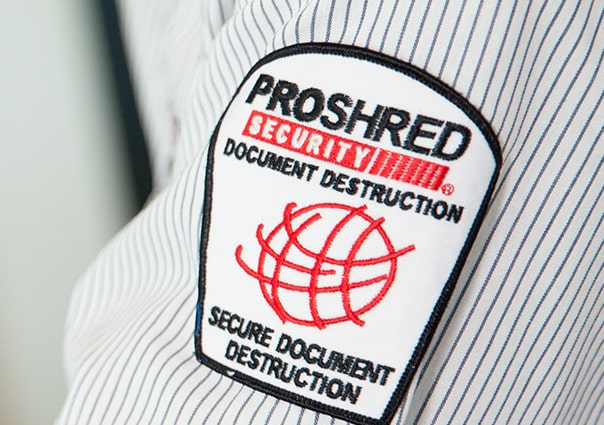 Now accepting paper dropped off at our office location at 7500 Golden Triangle Drive, Eden Prairie, MN 55344 on Tuesdays and Thursdays from 8:30 am to 4 pm. Please call (612) 462-1835 when you arrive. $20 per standard size bankers box or equivalent volume in other containers. Cash, check and credit cards accepted.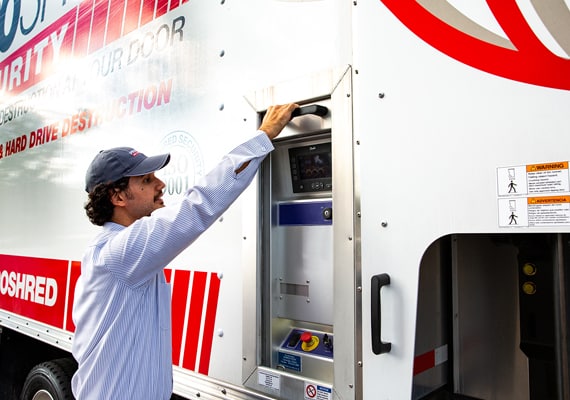 Shred Documents The Same Way Big Business Does
Since PROSHRED Minnesota is an on-site document destruction company, we do most of our shredding with our state-of-the-art shred trucks. Most of these trucks are equipped with security cameras of the shredding process - so you can see your confidential documents being shred right at our locations. Since we have to have a minimum amount of documents to shred for our corporate and government clients we can only come to a residential location if it has a large stack of documents. It will be easier and more cost-efficient for our residential clients to come to our facilities for your drop-off shredding needs.
What Type Of Documents Should You Shred?
PROSHRED Minnesota Drop Off Shredding Services meets the specific needs of our home-businesses and residential clients in your area. Some documents that may be confidential, and would require shredding, includes:
Bank Account Statements
Correspondence
Job Applications
Profit/Loss Statements
Brokerage Reports
Credit Card Statements
Legal Documents
Signatures
Cancelled Checks
Financial Reports
Medical Records
Social Security Numbers
Confidential Letters
Insurance Policies
Pay-stubs
Tax Records
Contracts
Invoices and Receipts
Photographs
Telephone Numbers