January 29, 2018
Dealing with Old Documents in the New Year
Now that 2018 is underway it may be time to go over those old documents that have been piling up and dispose of them properly. Not all companies create enough sensitive documents to require regular shredding services, but over time they will pile up if left alone. A great time to check on those piles is now, right at the start of the year, before another year worth of files accumulate.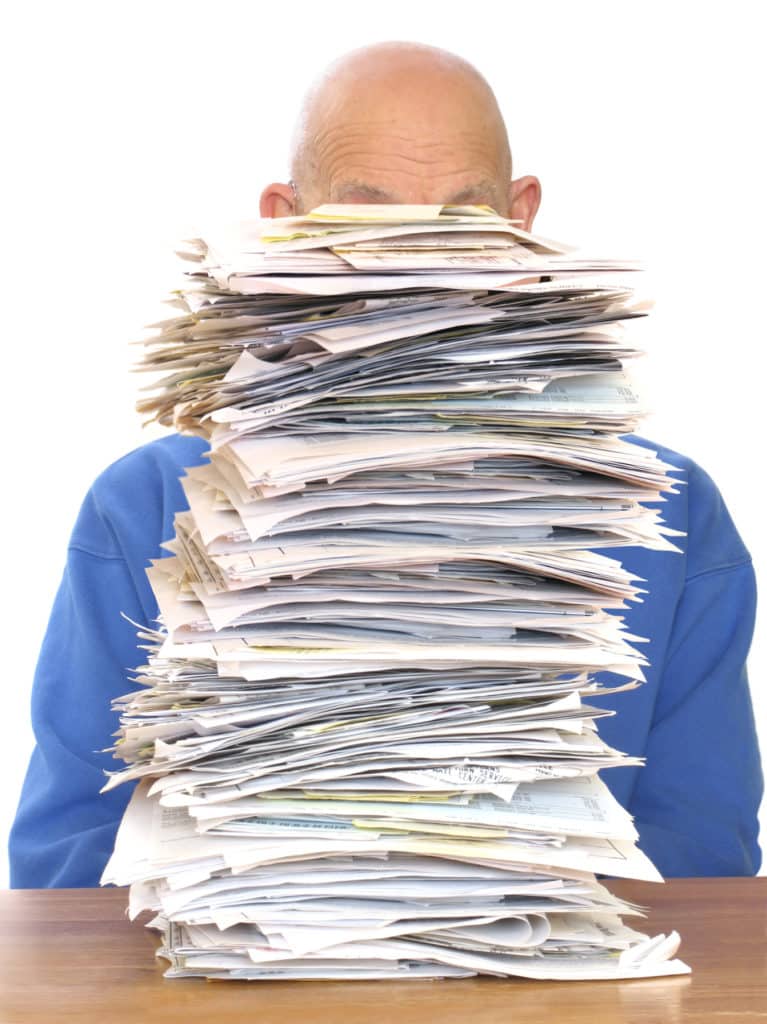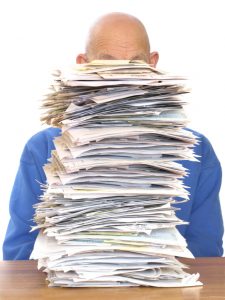 What Should Go?
Deciding what documents can go is going to depend on a few things. Are they old files that aren't relevant anymore? Records of clients who are no longer with your company? Multiple copies of the same document? Has your company moved away from paper documents and been digitizing information? These are some general pointers on deciding which files to shred, but a more in-depth decision will be a case by case decision. The needs of one company may not be the same as another after all.
Old hard drives of information are another item which one may consider disposing of. Storing information on offsite secure servers can make the need to keep files locally, unnecessary. However, simply deleting the information won't get rid of it completely because there are ways of retrieving information. To ensure data is irretrievable, the hard drive itself must be physically destroyed.
What Should Stay?
Some companies may require a backlog of records to be on file. Things such as medical records or payment histories are examples of this. Should it prove necessary to keep records on file, it is vital that it is completed right way. Proper storage and organization are key in maintaining compliance with privacy laws and ensuring clients' peace of mind. Be sure to keep only what is absolutely necessary so as to lower the risks of information theft.
How Best to Keep What's Staying?
 If a large quantity of documents must be kept, converting them to a digital format may be the best way to go. Not only are you reducing paper usage, increasing efficiency retrieving records, you're also lowering the risks that someone can walk by, pick up a file, and walk off with it. Storing in this way also removes time spent shifting through papers looking for what you need only to realize it's not in that folder either.
If you end up keeping physical documents for one reason or another, perhaps you don't have many to begin with and digitizing them doesn't seem to be worth it. On the other hand, maybe you just prefer the physical copies; in either case, securing these files can be done. There are services out there that offer storage and organization at a secure facility for sensitive documents. These facilities have many perks over storing files locally. Should some disaster befall your business, the loss of documents can be devastating. If you decide to keep records offsite they will remain safe and intact from damage.
Should you decide disposing of documents is the way for you; PROSHRED Minnesota will help you do it. Our shredding services are second to none.
Give us a call: 1-952-777-4876