July 25, 2019
Here's Why You Should Be Shredding More Than Paper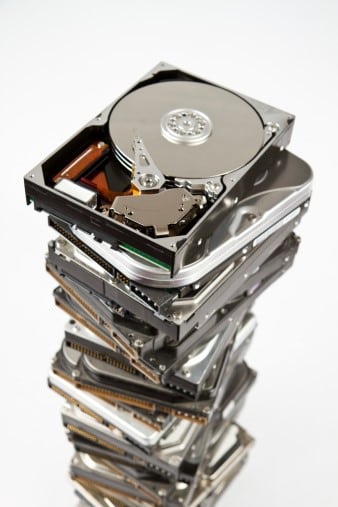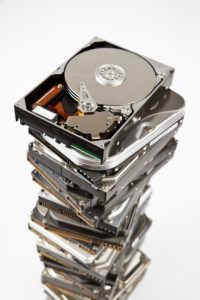 By now you probably know that paper shredding is truly an effective way to protect sensitive information from making its way into the hands of those with harmful intent. Professional shredding services ensure that paper is not simply destroyed but is destroyed beyond a point of recovery or salvage; making it physically impossible to recover any information.
With that said, many consumers and businesses don't realize that paper is not the only thing you should be shredding if you truly value the security of your information. Computer hard drive shredding has grown in popularity due to the increased use of computers in the workplace and in general life, as well as an increase in the general understanding of how electronic data storage works.
Pressing "Delete" Can Sometimes be Deceiving
Most computer users don't realize that when they delete a file on their computer or mobile device, it may not be deleted. Hard drives can contain fragments of data long after it has been deleted. What's important to note is that in many cases where these fragments exist, they are also recoverable; meaning that data can be obtained from a hard drive even after files have been deleted.
This method of handling information is what allows services such as emergency data recovery services to be able to do what they do. In cases where files are accidentally deleted, this can be highly beneficial, but in cases where hard drives are being disposed of it can release sensitive information to the public.
Why Shredding is the Best Method
In order to understand why hard drive shredding, is the only optimal way to protect electronic data, it helps to have an idea of how hard drives store data. Conventional hard drives use magnetic platters to store information electronically. A magnetic needle is used to read and write information from these platters.
The platters are where these fragments of data can be stored. As fragile as they may be, as long as they are intact, information can theoretically be recovered from them; many emergency data recovery services will sometimes resort to transferring platters to collect critical data when other components of the hard drive (such as the spinning motor) fail.
Hard drive shredding ensures that these platters are physically destroyed; making it physically impossible to recover any data from them. Not even reassembly is possible.
PROSHRED's Hard Drive Destruction Ensures the Safety of Your Electronic Data
We offer secure shredding services across Minnesota; no matter whether you are a business or consumer. With services available right on-site, PROSHRED HDD shredding services are highly flexible while being affordable. We also take great pride in ensuring that all by-products are recycled in a responsible manner that also complies with key privacy legislation.
If you're looking for a partner you can rely on to ensure the secure and responsible destruction of your electronic info, trust PROSHRED of Minnesota to get the job done right.