June 21, 2023
How Proshred® Minnesota Helping Businesses Reduce Their Carbon Footprint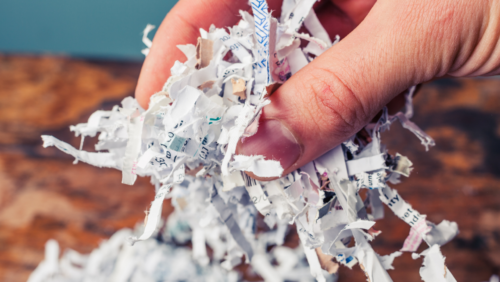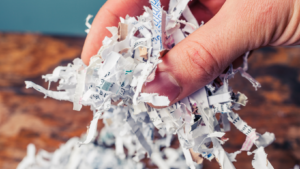 As more businesses strive to become environmentally conscious and adopt sustainable practices, PROSHRED® Minnesota is leading the way with secure paper shredding services that are as green as they are safe. Our mission: To provide our customers with reliable document destruction and e-waste disposal in compliance with security protocols without damaging the environment. We believe every business should practice recycling, repurposing, and rethinking how it handles sensitive information—and that's why we continue to use certain processes for a greener tomorrow. Read on to learn about the innovative ways we're changing lives for the better!
Why Choose PROSHRED® Minnesota
PROSHRED® Minnesota is a leading provider of secure document destruction services for businesses that prioritize data security and care about the environment. We understand the importance of reducing carbon footprint and offer services that help companies do just that while meeting regulatory compliance requirements. Our experienced team uses state-of-the-art technology and eco-friendly processes to shred confidential documents efficiently, recycle paper waste, and reduce negative environmental impacts. By partnering with PROSHRED® Minnesota, businesses can achieve their sustainability goals without compromising security.
Explain Why Going Green Is Beneficial For Businesses
Businesses increasingly implement eco-friendly practices, or going green, in their operations. And why not? Not only does it help preserve the environment and create a healthier planet for generations to come, but it also has several benefits for the business. Going green can significantly reduce the cost of operation, as well as increase efficiency and productivity. For example, switching to renewable energy sources or energy-efficient equipment can save money on utility and maintenance bills.
Furthermore, implementing waste reduction and recycling programs can reduce disposal costs and potential revenue streams from selling recycled materials. Additionally, consumers are increasingly gravitating towards environmentally conscious companies, which can lead to increased market share and new customer opportunities. Going green is a win-win solution for the environment and businesses, and it's time to start taking action.
Shredding Can Reduce Paper Waste
One of the biggest steps businesses can take to reduce paper waste is proper document destruction and disposal. PROSHRED® Minnesota offers secure on-site shredding services that guarantee safe and certified disposal. Our experienced technicians use advanced technology to efficiently shred confidential documents, recycle paper waste, and keep the environment clean—all while meeting security protocols and regulatory compliance requirements.
The Process For Destroying Documents Securely
When it comes to securely destroying documents, several steps must be taken to ensure that all sensitive information is appropriately disposed of. The first step is to gather all the documents that need to be destroyed. Once gathered, the documents should be shredded using a cross-cut shredder, which turns them into confetti-like pieces that cannot be pieced back together. After shredding, the materials are placed in a locked bin or secure storage area until they can be transported for recycling. The shredded paper is tracked with a destruction process through a secure chain of custody and has a written policy outlining the entire process to ensure compliance with legal requirements and industry standards.
Businesses need to reduce their paper waste to help the environment. With PROSHRED® Minnesota, organizations have a reliable and secure method of destroying confidential documents and significantly reducing paper waste. Businesses can now reduce costs while safeguarding their information and doing their part for the environment – all without risking their security or that of others. Contact us to learn about our customized shredding solutions and how we can help you make a difference.