November 28, 2022
How to Securely Shred Your Documents with PROSHRED Minnesota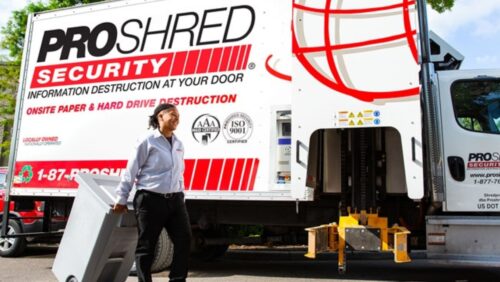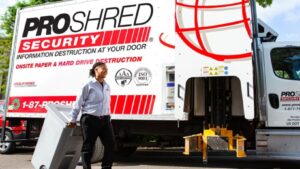 Secure shredding is vital for businesses and homes alike. It is a process by which confidential or sensitive documents are destroyed to prevent them from falling into the wrong hands. Secure shredding ensures that your information is safe and cannot be used against you or your business.
If you have confidential or sensitive information that needs to be destroyed, you may wonder how to do it securely. PROSHRED Minnesota is here to help! This article will teach you the who, what, where, why, and how of secure shredding. We will also provide tips for choosing the right shredding company. So let's get started!
What are the benefits of using service shredding services?
Several benefits can be gained from secure shredding, including but not limited to the following:
Preventing identity theft and fraud
Protecting your business from industrial espionage
Complying with data protection laws and regulations
Safeguarding your customer's, employee's, or client's information
If you are not sure whether or not you need to shred your documents, ask yourself the following questions:
Is the information on the document confidential or sensitive?
Could the information be used to harm me or my business if it fell into the wrong hands?
Does the document contain personal information, such as my Social Security number, credit card number, or bank account number?
Is the document outdated or no longer needed?
The document should be shredded if you answered yes to any of these questions!
Getting Started with Secure Shredding
There are two main types of shredding: off-site and on-site. Off-site shredding is when the documents are taken off-site to a secure facility. On-site shredding is when the shredding is done at your location, usually by a mobile shredding truck.
The type of shredding you choose will depend on several factors, including the number of documents you need to shred, the level of security you require, and your budget.
If you have a small number of documents to shred or require a high level of security, then on-site shredding may be the best option. On-site shredding services are more expensive than off-site shredding, but it offers the highest level of protection as your documents are shredded immediately, and you can witness the destruction.
If your documents need to be shredded immediately, you cannot witness the destruction, and if you have many documents to shred or cost is a factor, then off-site shredding may be the best option. Off-site shredding services are less expensive than on-site shredding, but it offers a different level of security.
No matter which type of shredding you choose, make sure that you use a reputable and certified shredding company. A reputable company will be able to provide you with a certificate of destruction, which is proof that your documents have been properly destroyed.
Contact PROSHRED And Get Protected Today
If you are looking for a shredding company in Minnesota, look no further than PROSHRED Minnesota. We are a locally owned and operated shredding company that has been providing secure shredding services to businesses and households in the Twin Cities area for years. We offer on-site and off-site shredding services and can tailor a solution to meet your specific needs. Contact us today to learn more about our shredding services or to schedule a no-obligation consultation!