January 31, 2022
Importance of Paper Shredding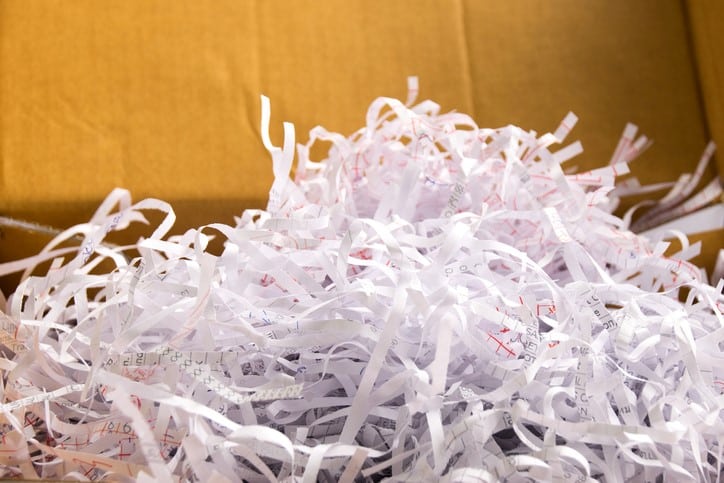 Paper shredding is an important process to ensure that sensitive documents are destroyed safely and securely. In addition to being secure, our paper shredders tear documents to a tiny size, which makes recycling them easier and promotes sustainability.
Paper shredding is extremely important for your business to stay safe and compliant with state and federal laws and it is a legal requirement for businesses to properly dispose of their unwanted documents. That's right – it is against the law to throw away confidential information, which could expose your business to some pretty hefty fines. Shredding prevents any potential threats to your company's intellectual property and helps limit your liability in the event of a lawsuit. Additionally, it helps protect your confidential information from competitors. Choosing the right paper shredding company for your business can help you avoid costly mistakes, ensuring your files are completely safe.
It is important to choose a company that offers multiple service options. One option involves one-time document destruction, where we can shred all of your documents at once. Another option is to schedule a monthly, weekly, or yearly paper destruction service. The type of service you choose will depend on the amount of information you need to dispose of and how often you need it to be shredded. A one-time shredding service will cost less than scheduled service. While you'll pay less per document, the services of a mobile company may not be as convenient.
Our paper shredding services also provide a Certificate of Destruction for you. It confirms that all your documents have been shredded in a safe and secure manner. This certificate will contain information about the volume of documents shredded, the method of transportation, and the shredding company used. This document is essential to retain, and can also be used as proof of compliance with certain laws. Not all shredding companies offer a Certificate of Destruction so be aware of who you choose.
In addition to the cost of a paper shredding service, you must consider your location. If you live or work in an area where mobile service is not available, you may have to hire an off-site service. You should also consider the location of the shredding company.
Any way you look at it, and regardless of the service type you require, paper shredding is extremely important for your business. If you simply throw your paper into the trash, or recycling bin, you could run into some serious problems, both legally and financially.
ProShred provides the most secure and professional shredding services available in Minnesota. Call us today and start shredding with a reputable company.