June 3, 2022
Simple Steps to Protect Yourself from Identity Theft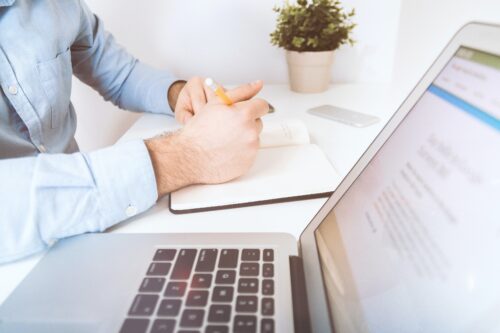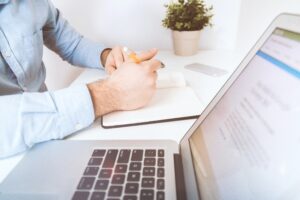 Identity theft is a serious problem that can result in months, or even years, of headaches trying to clear your name. Protecting yourself from having someone use your personal information by making small but noticeable changes to how you handle your information, both in physical form and digital. In this blog post, we will discuss some easy ways to protect yourself from identity theft. Follow these tips, and you can rest assured that your personal information is safe!
Protect Your Physical Records
Mail Protection
Stolen mail is one of the easiest ways to have your personal information compromised. There are lots of ways you can protect your mail in order to safeguard against misuse.
P.O. Box – One route to go is getting a P.O. box at a Post Office facility.
Informed Delivery – There are services that will forward your mail to a secure location where it can be scanned and then forwarded to you electronically. This way, your sensitive information is never sitting in an unsecured mailbox where it could be stolen. You can even set up alerts so that you are notified as soon as new mail arrives.
Protect Your Social Security Number
Your social security number is one of the most critical pieces of information you have. It's used for everything from tax purposes to applying for credit. That's why it's so important to keep it safe. One way to do this is to never carry your social security card with you. Keep it in a secure location at home, and only take it out when you need it. You should also shred any documents that have your social security number on them before throwing them away.
Shred Documents Regularly
By using a trusted and secure shredding company, you can keep your personal information safe permanently by destroying them. There are multiple services offered that can fit your needs and schedule, whether it's a one-time purge or a recurring service. If your documents are destroyed, that's the best way to know they'll never end up in the wrong hands.
Online Safety
Password Safety
In today's digital age, it's essential to be aware of online safety as well. Identity thieves can access your personal information in a variety of ways, including through email phishing scams and by hacking into your computer. To protect yourself from these threats, it's vital to have strong passwords for all of your online accounts.
Your passwords should be a mix of letters, numbers, and special characters. Avoid using easily guessed words like your name or birthdate. It's also a good idea to change your passwords regularly and refrain from having them easily accessed around your desk.
Destroy Old Hard-Drives
When you get a new computer, it's important to properly dispose of your old one. Identity thieves can access the personal information on your hard drive, even if you delete the files. The best way to protect yourself is to physically destroy the hard drive. By using a hard drive destruction service, you'll be able to move on from that old hard drive without the fear of it ending up causing you immense trouble later on.
Time and Place
While spending an afternoon doing your work in a coffee shop may seem nice, it's important to stay extremely vigilant of what information you are putting out there while not using a private connection. Make sure you have a secure and stable internet connection that you can trust before doing anything like signing onto your online banking account.
Stay Suspicious
One of the best ways to protect yourself from identity theft is to simply stay suspicious. If something doesn't seem right, it probably isn't. Be wary of email phishing scams and unsolicited phone calls or emails from people asking for personal information. Never give out your social security number, credit card number, or bank account number unless you are sure you are dealing with a reputable person or company. When in doubt, err on the side of caution and don't give out your personal information.
Protect Your Identity with PROSHRED
By following these simple steps, you can protect yourself from identity theft. Identity thieves are constantly finding new ways to access people's personal information. By staying vigilant and taking precautions, you can make it more difficult for them to steal your information.
Here at PROSHRED Minnesota, we're dedicated to keeping your private information that way- private!
Contact us today to learn more about how we can help you keep up to date with document disposal. Stay safe out there!