December 5, 2016
The Dangers of Using an In-Office Shredder
As a business owner, shredding confidential documents is the responsible thing to do. Like many business owners, you may use an in-house office shredder to get the job done and you may feel as though that's good enough. In reality, it's a time consuming and expensive 'solution' that may be giving you a false sense of security.
When it comes to protecting confidential information from identity thieves, a more secure solution is needed. That's how PROSHRED® Minnesota's secure, on-site document shredding services can help.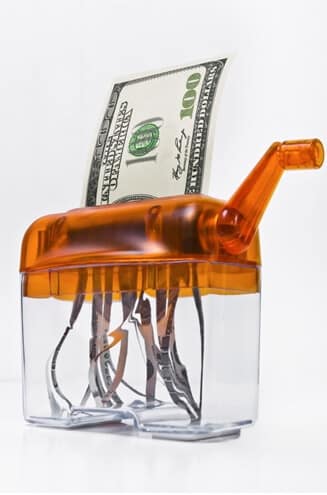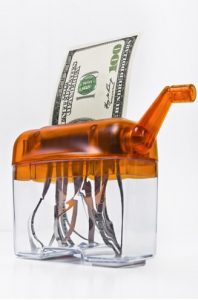 Top Dangers of In-Office Shredders
Untrained Employees Make Mistakes
When your business relies on an in-house office shredder, the process itself is left in the hands of employees who aren't properly trained with compliance laws. There are sometimes questions about what they need to shred and what doesn't. Another cause for concern is that these untrained employees don't know how to properly use the machines which can leave your confidential documents vulnerable to potential identity thieves. The last concern is that you are taking your valuable employees away from the job they were hired to perform, which can have a big impact on their productivity and can affect your bottom line.
No Certificate of Destruction
In offices that use in-house shredding machines, there are often no measures taken to ensure that the chain of custody of those confidential documents remains unbroken. When a document is destroyed in-house, the work typically goes undocumented, making it impossible to prove that all confidential information was completely shred as required by law. This can pose serious issues for any business, especially if there is a data breach.
Health, Fire and Other Hazards Arise
Office shredders have limited capacities, so they often produce a big mess that employees struggle with. This limited capacity can lead to fire hazards and even health hazards if someone trips on some lose shredded paper. These in-house shredding machines also require maintenance that usually isn't completed, which can increase the risks of hazards even more.
Discover the PROSHRED® Minnesota Difference
When it comes to secure document shredding, you can't beat the on-site shredding services provided by PROSHRED® Minnesota. PROSHRED® has more than 30 years of experience in the shredding industry and we are ISO certified to prove the superior quality we provide. We begin each job by performing a thorough security audit. This audit will help determine how often your office needs a shredding service call and we will know how many executive shredding consoles, are needed. As always, we will provide your business with a Certificate of Destruction to prove the job has been completed and done right!
Contact the security experts at PROSHRED® Minnesota to get your free on-site shredding quote today.