June 5, 2018
What to do with Unwanted Documents?
As time ticks by, we all end up accumulating extra documents. They build up over the years slowly but steadily, until the last free corners of our desks have been consumed by stack upon stack of papers. Sitting at our desks we gaze up at the monoliths with a sense of awe and dread similar to mountaineers attempting to summit Everest. In particularly bad cases, extra paper and documents may have found their way into occupying other household spaces.
Maybe you have a great labyrinth of files winding through your home. If one does not keep their wits about them you'll find yourself lost in your own home. A wrong turn leads you to not finding the kitchen for several days until you stumble into it by chance; thirsty and hungry. The stability of these paper falls is also of dubious nature as they lean this way and that. One wrong move and it will all come crashing down around our ears. The cleanup will be slow and messy but hopefully, a decision will be made that does not include the recreation of such piles.
So with all that said the question still remains: What do I do with all these documents?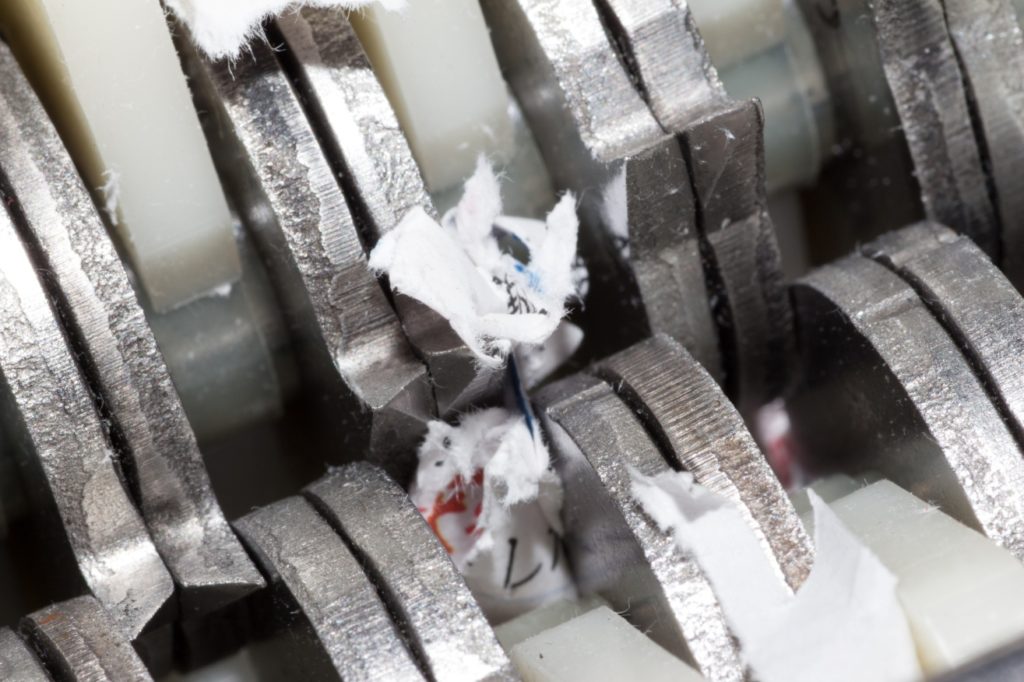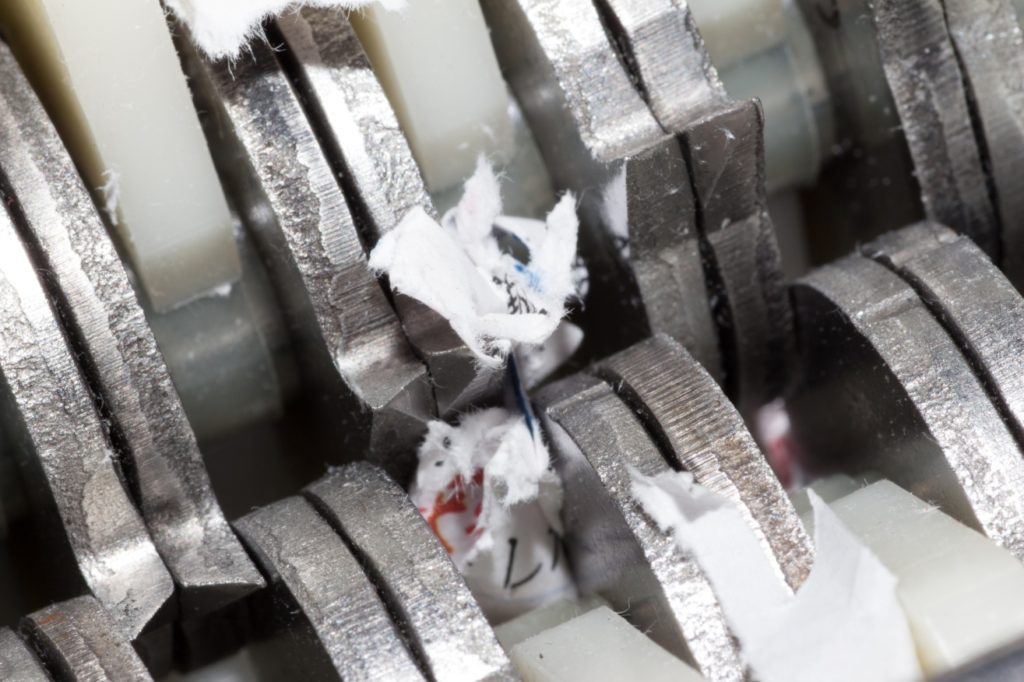 Dealing with Unwanted Documents
Once you've come to the realization that you must address your extra files, be it for security reasons or to de-clutter, there are a few other decisions to be made first. To start, you must locate a document shredding company that can take care of your files for you. While it may be tempting to handle all things yourself with a home office shredder, avoid using these machines as they are inadequate to the task at hand. For one thing, their shred pattern is extremely simple and it makes reconstructing documents a simple task for a dedicated individual who has the drive to put it back together. The motor in the home shredder is also prone to burning out, which will leave you with an expensive paper weight.
With that sorted out, next you'll need to choose which shred service will work best for you. Your needs will vary depending if you're a business or resident, as well as by how the volume and quickness with which you accumulated documents. If you're a resident than chances are a onetime purge of your documents is all you'll need from time to time. Being a business that produces a lot of files regularly will need a more constant level of service.
One thing to keep in mind for both is that you won't have to worry about packing up the documents yourself and hauling them out to a facility for shredding. PROSHRED will bring out advanced shred trucks around to your location and carry out shredding right before your eyes. This is the perfect combination of security, convenience, and ensuring peace of mind.
When you're ready to get on top of that mountainous pile of paper, reach out to us here at PROSHRED Minnesota for all your shredding needs. We'll come by and take care of your needs.
Call: 1-952-777-4876