June 3, 2021
Why You Should Let the Professionals Handle Your Document Destruction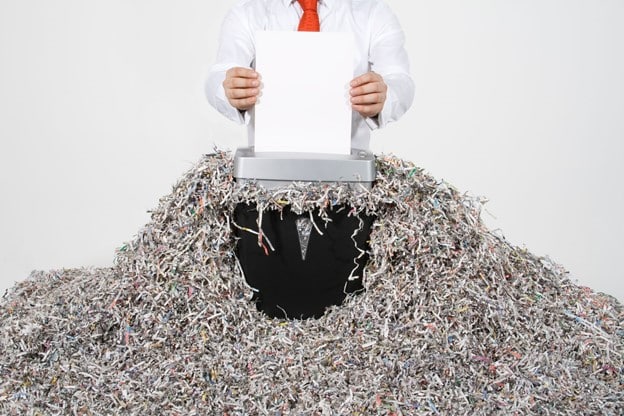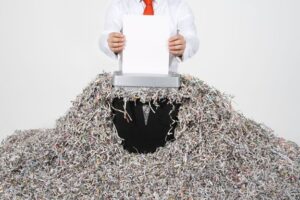 When it comes to the security of your documents that contain confidential or personal information, you have to take precautions in handling them and even destroying them. This is why many companies and even homeowners use a professional document destruction company to shred all their unwanted documents.
Using a document destruction service comes with perks that will improve your data security, saves you money, valuable time, help you be compliant with privacy laws, and also helps the environment. Let's go through these perks in better detail.
Perks of Using a Shredding Company
Security
By shredding your documents, you are protecting your confidential or personal information from being stolen and even used for identity theft. Using a shredding company means that you are using professionals trained in protecting your sensitive information. They even have specific measures to protect your documents as they travel to the shredder. These being secure shredding bins. All your documents are loaded into the bins and taken directly to the mobile shredding truck parked at your location. They are then immediately shredded or can sometimes be taken to a secure off-site location, where they are shredded there. Once your documents are shredded, you are then provided with a certificate of destruction, which proves that your documents have been securely shredded.
Recycling
One of the greatest benefits of using a shredding company is that after they finish your document destruction, all the shredded documents get sorted and then brought to a recycling facility to be recycled into other paper products.
Compliant with Privacy Laws
If you are in a certain industry, like Medical or Legal. You need to keep up with all the federal requirements for the safe disposal of personal information. Using a shredding company makes it easy to do that. With everything being secured until the moment it's shredded. Some shredding companies even specialize in Medical and Legal shredding.
Money & Time
When you are shredding everything yourself, you can take up time you could be spending elsewhere. It even costs you money. Using a document destruction service, all you have to do is tell what documents you need shredded, and the professionals handle the rest.
Risks of Doing the Shredding Yourself
The risks of shredding yourself are, of course, the opposite of the perks, which means that the security of your sensitive information could be at risk. When you are doing the shredding yourself, sometimes accidents can happen. Meaning things can get left out or even be recycled instead of shredded at all, leading to information being at risk.
When it comes to shredded paper bits, some recycling places will throw them away instead of recycling them properly because they can be contaminated by food or liquid, which isn't good for the environment.
Lastly, using a personal shredder can lead to fires. Yes, you heard that right. Fires. This happens when it gets a paper jam leading to the motor to overheat, causing a fire. Sometimes these shredders have automatic settings which can malfunction, turning on without knowing and eventually overheating its motor and starting a fire.
If you are ready to let the professionals handle your document destruction, contact PROSHRED® Minnesota today!