Curbside Drop-off Shredding
PROSHRED® Syracuse specializes in drop-off shredding services of documents for Syracuse businesses and various government organizations. In order to accommodate our customers while maintaining the recommended health and safety procedures, we are implementing Curbside Drop-Off Shredding which allows you to still access our services without contact. We do also offer extended services to residential clients of Syracuse and the surrounding areas for curbside drop-off shredding. If you're storing confidential and sensitive information that you would like completely destroyed we invite you to our location so you can take care of it quickly.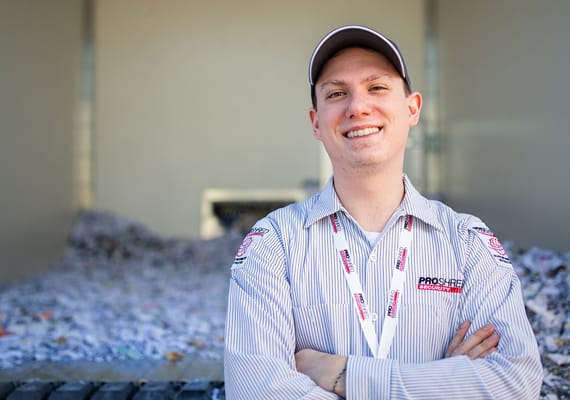 Drop Off Hours: Wednesday 10:00 am - 4:00 pm
Shred Documents As The Large Corporations Do
Since PROSHRED® Syracuse is an on-site document destruction provider, we perform most shredding through the use of our state-of-the-art shred trucks. Our shred trucks are equipped with high-tech security cameras so you can witness the entire shredding process firsthand. Watch as your personal and confidential documents are shred right before your eyes.
What Documents Should Be Shred?
PROSHRED® Syracuse's Drop-Off Shredding Services meet the unique needs of our in-home offices and residential customers in the Syracuse area. Certain documents that may be deemed as confidential and would, therefore, benefit from secure shredding, include:
Bank Account Statements
Brokerage Reports
Cancelled Checks
Confidential Letters
Contracts
Correspondence
Credit Card Statements
Financial Reports
Insurance Policies
Invoices and Receipts
Job Applications
Legal Documents
Medical Records
Pay-stubs
Photographs
Profit/Loss Statements
Signatures
Social Security Numbers
Tax Records
Telephone Numbers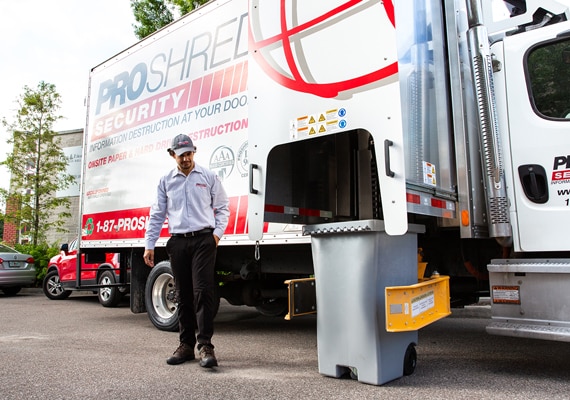 PROSHRED® Syracuse Offers Convenient Drop-Off Shredding Service
PROSHRED® Syracuse has the extensive experience and professionalism needed to provide industry leading service to our customers. Allow our team to work with you in customizing an on-going shredding program for your needs.
Yes, you can drop off smaller amounts of material directly at our facilities. Our drop off hours are Wednesdays from 10:00 am - 4:00 pm
Any documents with personal information, like names and addresses should be shredded. Some documents that it is important that you always shred are bills, billing statements, and credit cards.