March 15, 2023
Protect Your Privacy This Spring With Professional Document Shredding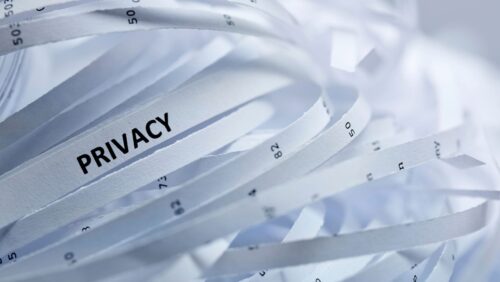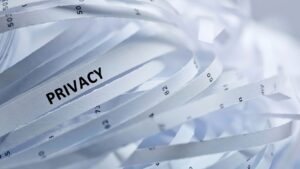 As we enter the spring season and begin decluttering our homes and offices, we must also consider protecting our privacy. One way to do this is by using professional document shredding services to destroy unwanted or sensitive documents. Doing this can help prevent identity theft and protect ourselves from fraud. So if you're looking for a way to safeguard your information this spring, consider document shredding. In this article, we will talk about the importance of document shredding and its benefits.
The Importance Of Shredding Documents
The importance of shredding documents cannot be underestimated in today's world. Proper document security is key in protecting an individual or business from identity theft and other malicious activities. Shredding documents eliminates the threat of others having access to personal information, financial records, or confidential work materials. Although it may seem inconvenient, taking a few moments to shred any documents containing sensitive information is necessary for data security.
The Benefits Of Professional Document Shredding
Here are some benefits of why professional document shredding is critical in protecting your privacy this spring.
Security And Confidentiality
Professional document shredding ensures that your sensitive information is securely destroyed and confidential. When documents are shredded, they are reduced to unreadable pieces, making it nearly impossible for anyone to access or misuse the information contained within them. This provides peace of mind that your personal and financial information is protected.
Compliance With Regulations
Many industries, including finance, healthcare, and government, are regulated by laws regulating sensitive information handling and destruction. Professional document shredding helps businesses comply with these regulations and avoid potential penalties and fines, and it also demonstrates to clients and regulators that the company protects sensitive information seriously.
Space Savings
Storing old and unused records takes up valuable office space. By removing these records, professional document shredding helps free up space and reduce clutter. This not only improves the organization of the office but also reduces the risk of important documents being lost or misplaced.
Cost Savings
Shredding records you no longer need can save businesses money in the long run. Companies avoid the costs of storing them, such as rent for storage facilities, electricity for keeping electronic records, and labor costs associated with managing the records.
Environmental Benefits
Professional document shredding is an environmentally friendly solution for disposing of sensitive information. When records are shredded, they can be recycled, reducing waste in landfills. This not only helps to protect the environment but also demonstrates the business's commitment to sustainability.
How To Choose A Professional Document Shredding Company
Choosing a professional document shredding company is crucial as it concerns the security of sensitive information. Make sure to look at expertise, experience, cost-effectiveness, and environmental policies. It's also important to ask questions and read reviews from current and past customers to ensure they take necessary security measures and have flexible services suitable for your needs. Ultimately, selecting the right professional document shredding company provides peace of mind knowing your confidential documents will be securely destroyed.
How To Get Started With Professional Document Shredding
For businesses that want to start using professional document shredding services, the first step is to determine what documents you want shredded and how many need to be destroyed regularly. The company you choose will work with you and help figure out your shredding needs. A professional document shredding service will help ensure that all confidential information is appropriately disposed of and protect you from potential data breaches.
It is critical for businesses of any size to take the necessary steps to protect their sensitive information by using professional document shredding. Choosing a reputable and reliable company that meets all your shredding requirements is paramount to ensuring your documents are safe. Factors such as cost-effectiveness, flexibility, secure destruction processes and technologies utilized, and certifications will help you decide when selecting a document shredding provider.
Professional document shredding services will not only keep your data safe but also free up storage space while saving you time and resources so that you can focus on other essential areas of your business. With this information in hand, it's time to call PROSHRED® Minnesota to discuss your professional document shredding needs. We provide secure and reliable services to help protect you from data breaches and other security risks. Contact us today for a free consultation. Get started with PROSHRED® Minnesota's secure document shredding services today!