July 4, 2018
Residents Need Secure Shredding Too
Many people falsely believe that the proper management and disposal of secure documents is only a concern for businesses. Surely only companies that produce large amounts of financial records, contracts, pay stubs, invoices, etc, really need to be worried about it. The humble homeowner with their small amount of personal records need not worry. In actuality, staying on top of your private records is not just a concern for businesses; it's a concern for everyone.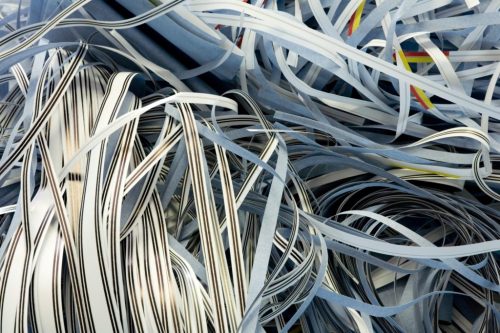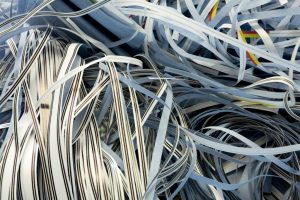 While it is true that the amount of records most residents produce is going to be substantially less than any business, they are no less secure despite the lower amount. Every homeowner gets bills, tax documents, medical files, and general mail with your name and address on it. There are also secure files that need to be shredded that people don't even consider. Check out our check list to help get the gears turning on what needs to be destroyed.
For those that realize the need to shred documents, that's great! One common mistake made is going out and buying a home office shredder to take care of your documents. While this seems like a handy and simple solution to get your documents secure shredding, it is in fact a liability to you. Avoid taking that option and instead opt for a professional document destruction service as it is in your best interest. With that out of the way, some residents are still hesitant about taking that step as they worry about extra hassles with a professional service.
One of the largest bars to entry is the worry about having to pack up your files and bring them out to a shred facility. Thanks to a fleet of modern shred trucks, this is no longer a concern for residents. Having a mobile shredder has many advantages, but the largest of which is the convenience with which they can come by to your location, bringing professional-grade shredding with them. This eliminates the need of having to worry about packing everything up somehow and finding the time to bring it out!
One of the other big concerns of starting with a professional shred company over doing it yourself, is having to trust others with your documents. Once again those handy mobile shred trucks are the solution for this sort of thing. Since the shredding is done on-site, you get to watch the whole process from start to finish. From handing the files over to a uniformed staff member to loading them in the truck, and finally watching the shredding happen on a video monitor, there is no doubt at all as to your security.
If you're a resident in Minnesota, don't wait any longer to get started on protecting your private information. Reach out to PROSHRED Minnesota and we will come by and give you a hand.
Call: 1-952-777-4876