A Top St. Louis Paper Shredding Company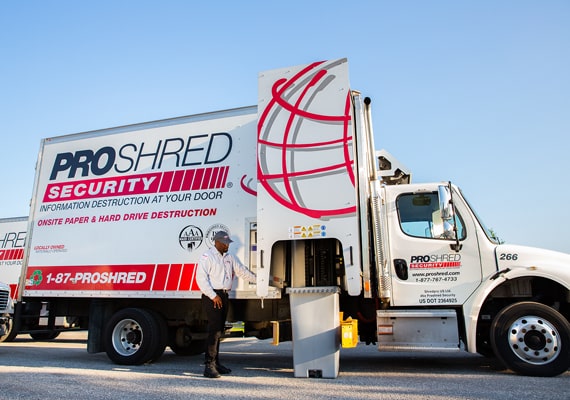 YOUR NUMBER ONE PAPER SHREDDING COMPANY
For nearly 3 decades, PROSHRED® St. Louis has been the paper shredding company businesses and people alike rely on to handle confidential information, safeguarding their important documents from potential breaches of privacy. Our paper shredding professionals offer on-site shredding for document and hard drive destruction. Our shredding services are the safest and most protected affordable solutions for proper destruction of files.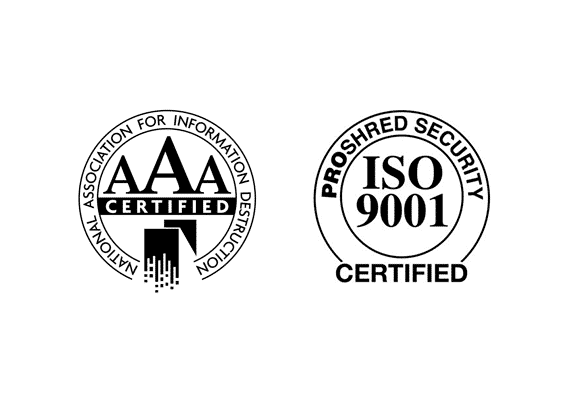 ST. LOUIS's CERTIFIED PAPER SHREDDING COMPANY
Pioneering the on-site document destruction, the PROSHRED® St. Louis team is some of the most highly trained and experienced in the world. As the leader in on-site document destruction, we are the only company that maintains a NAID AAA AND ISO 9001 certification.
PROTECT YOUR IDENTITY WITH PROSHRED®
With constant threats of identity theft, leaking, and misuse of confidential information, PROSHRED® St. Louis offers assistance in document management and destruction. Our services comply with legislative requirements. Abiding by all privacy laws and working to make sure your company does the same, we provide routine paper shredding plans that work best for you and your company. As well PROSHRED® recycles all shredded paper materials back to the environment.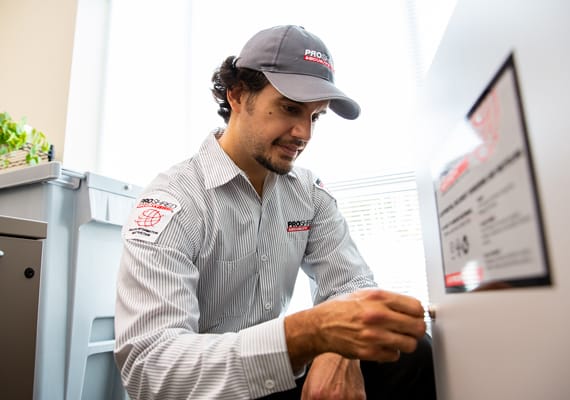 LOCALLY OWNED, NATIONALLY SUPPORTED
PROSHRED® St. Louis is proud to offer flexible document shredding schedules. Picking a date and time for your shred allows you to focus on what's best for your company, while we focus on serving you. Locally owned, we more than understand the importance of quality customer service, and are heavily involved in the local communities. We enjoy our customers' happiness, which is why our approach is one of the easiest and most affordable around.
THE MOST EFFICIENT PAPER SHREDDING COMPANY
PROSHRED® guarantees the confidentiality of your important files and documents with our foolproof hard drive and document shredding. With the entire process able to be performed right in front of you, you can be sure to find no potential breaches in security. Along with confidentiality, PROSHRED® understands the importance of the environment we reside in, and we recycle all shredded paper materials into numerous second-hand goods.