Why Choose PROSHRED®For Your Paper Shredding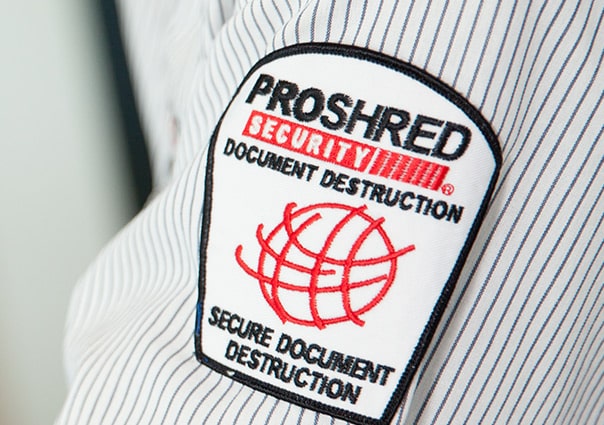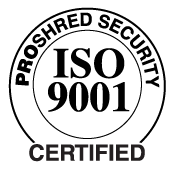 ISO Certified and Audited
As the only ISO 9001 certified secure on-site shredding company in the United States, our frontline operations and processes are routinely audited by both ISO 9001 and the corporate franchisor. The independent ISO third-party audit verifies that we conduct and represent each of our claims and commitments –PROSHRED® St. Louis takes our ISO designation very seriously.
NAID AAA Certified
NAID is the international trade association for companies supplying information destruction services. NAID's mission is to promote the information destruction industry and the standards and ethics of its member companies. PROSHRED® St. Louis prides itself in being the only shredding provider in the industry to hold both NAID AAA and ISO Certifications.

Certified and Bonded CSPs
All Customer Service Professionals (CSPs) at PROSHRED® St. Louis, experience a stringent training program, each and every year. All CSPs also undergo a criminal background check, a drug test, and are mandated to sign a Customer Confidentiality Agreement pledging to secure each customer's confidential records, while maintaining 100% confidentiality.
No Fuel Surcharge
Contrary to several other document shredding providers, PROSHRED® St. Louis  Area is one of few on-site shredding companies that does not charge additional fees for fuel, regardless of where our clients are situated in our service area.
No Management Fees
Our clients will never have to pay any variation of a management fee. Many of our competitors will charge this fee without providing notification prior to doing so. Customers are left discovering this added fee following the shredding process.
No Trip Fees
PROSHRED® St. Louis  will never charge any additional trip fees, like other shredding companies. You can expect one, basic and consistent price.
Locally Owned
Our local owners and operators provide a great deal of  flexibility and are often more responsive than nationally centralized organizations. We are well-familiarized with the local market dynamic and offer our clients a more personal approach, while supporting the local economy.
Reliable On-Site Service
PROSHRED® St. Louis  spearheaded the concept of on-site shredding more than 25 years ago. Secure your confidential information with the most advanced, trustworthy, and responsive on-site shredding service available on the market today.
No Added Fees for Out-Of Schedule Service
Need to change a specific service date? We are happy to accommodate you with this, scheduling an alternative service date that is more suitable for you. All we ask is that you notify our team in advance and we will carry out any requested adjustments.
Community Driven
PROSHRED® St. Louis  takes pride in the ability to operate and provide local services. From completing shredding at sporting events, to schools and office parks, our mobile shred trucks are well recognized in several communities across the United States.