December 12, 2016
Deter Fraud from Occurring in Your St. Louis Workplace
Whether you operate a small business or on the other hand manage an organization with hundreds of employees, fraud is a concerning problem that targets a variety of industries. Fraud can take place in the form of theft, forgery, computer crime, and even as other "white collar" crimes. If your business is affected by such a crime, it may result in considerable consequences and liabilities for your company.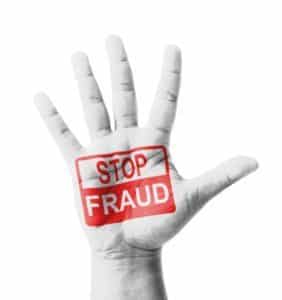 What can you do as a business owner to ensure your company is secure? How can you deter fraud from occurring in your St. Louis Workplace?
Here are 4 simple but very beneficial ways you can begin!
Establish an Anti-fraud Policy and Ensure it's in Writing
Creating a work environment that's based on honesty and trust proves to your employees that you are taking the necessary measures to limit fraud. With that said, it is very important that you put any policies surrounding ethical behavior in writing. This helps to ensure that each individual is fully aware of all aspects surrounding fraud, and any consequences incurred when they aren't followed.
Provide an Anonymous Method for Submitting Tips/Reports
Be sure you have a reporting method for employees to report any suspicions or tips about the possibility of fraudulent behavior. Make your staff aware of this opportunity and explain the procedure in detail, so that they realize the importance behind it and aren't afraid to come forward with information. As a business owner, it's critical that you pay close attention to signs, and always listen to any tips/advice you obtain from your staff.
Carry-Out Background Checks on all Employees
For the security of your team and for the protection of your customers, it's highly recommended that you perform background checks as part of your hiring process. This is of even greater importance for those being considered for "risky" job positions, like those in financial or customer service roles where personal information will be accessed on a regular, ongoing basis to perform the job.
Turn to Ongoing, Professional Shredding Services
Always handle confidential documents with care and shred anything that is being disposed of. Consider outsourcing your document destruction needs to a professional shredding provider in St. Louis for simplicity and convenience. We'll pick up your sensitive documents when you're ready to remove them from your office, or alternatively, you can drop them off at our shred facility for immediate destruction. At the end of the day, professional document management services that include document shredding will help immensely in keeping your company secure from the risks of internal and external fraud.
At PROSHRED St. Louis, our professionals are highly qualified and skilled in document management solutions that contribute to enhancing your security. Call today to speak to one of our specialists about your document shredding options. Start the New Year off with an effective document shredding program, and keep fraud out of your workplace! Call 1-314-778-9595.