November 4, 2020
HIPAA Guidelines Regarding Medical Record Shredding Services
Medical records contain some of the most sensitive personal information about an individual. While many of these records are now stored digitally, paper documents are still widely used, making it critical that once medical records are no longer needed, they are disposed of securely in a carefully managed process. 
In the United States, patient privacy and records must be treated with care under the law. The Health Insurance Portability and Accountability Act (HIPAA) was created to combat fraud and abuse in the healthcare industry. The Act requires that protected medical information be destroyed properly before it is disposed of, and secure document shredding services can help with that.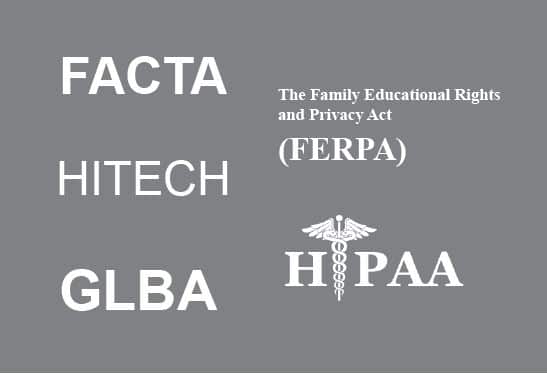 What is protected under HIPAA?
HIPAA was signed into federal law in 1996. The act states that all U.S. healthcare providers must "maintain reasonable and appropriate, technical, and physical safeguards to prevent intentional or unintentional use or disclosure of protected health information." 
Under this act, there are certain materials that could contain such protected information.
These items include:
Patient Histories

Notes

Forms

Logs

Billing Information

Insurance Information

Any other records that contain personal information
The protected health information, called PHI, can include patient information such as name, date of birth, Social Security number, and address; the patient's medical condition; how a patient paid for medical care; and the type of care a patient received.
Healthcare providers must have documented policies about measures that are taken to protect PHI. Those organizations and individuals include but are not limited to: 
Hospitals 

Medical Centers

Doctors

Dentists

Psychiatrists

Psychologists

Insurance Companies

Collection Agencies
PRO
SHRED
® St. Louis medical record shredding 
Placing PHI in the trash or tossing it into a bin to be recycled is no longer an acceptable practice in healthcare. When it comes time to dispose of a document or group of documents, it's essential that care be taken to eliminate any risk of the information becoming compromised. 
Purging these medical files can be a huge task, but there are ways to cut down on labor and ensure that sensitive information is disposed of in a way that meets HIPAA shredding requirements. PROSHRED® St. Louis can assist healthcare providers with the arduous task of medical record shredding.
With PROSHRED®, our document destruction services can be done right at your door with our mobile shredding trucks. Due to our secure process, there is no need to worry about chain of custody issues as we work to bring your organization into compliance with HIPAA regulations. Customers will also be given a Certificate of Destruction that shows their information was securely disposed of.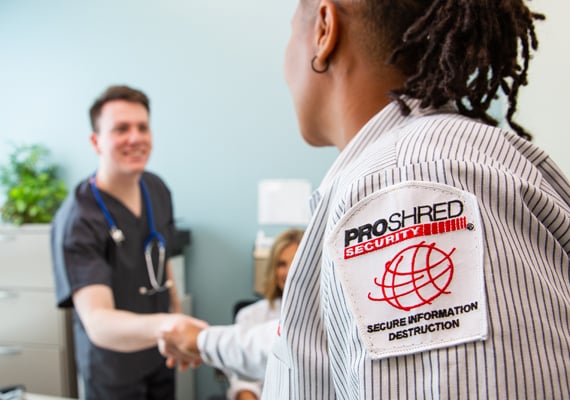 Ensure Your Business meets HIPAA Guidelines
Call PROSHRED® St. Louis today to learn more about HIPAA compliant document shredding. Our shredding company works with you to provide a service that meets your needs, whether a one-time purge or scheduled shredding service. In addition to document shredding, our company provides hard drive destruction as well as product destruction to keep your organization secure and compliant with HIPAA guidelines. Call today to get started! 1-314-274-9144