July 13, 2023
How Confidential Paper Shredding Can Help Lawyers Keep Their Client's Information Secure
For a legal firm, your clients are the most vital part of your business, and you are trusted with all the confidential information you are given, from the time it's handed over to the time that it's destroyed. To adhere to the privacy laws that lawyers and firms must follow, it's necessary to ensure that the information you receive remains confidential even after the disposal of it. Document disposal is essential to meeting the requirements of privacy laws.
In order to maintain complete confidentiality, it's important to use qualified legal record shredding. This eliminates the risk of data breaches and information being stolen from improper shredding. In order to protect your clients and your firm's reputation, PROSHRED® St. Louis offers confidential paper shredding services that you can count on.
Trusted Legal Record Shredding Services
At PROSHRED® St. Louis, we specialize in destruction services for law firms and lawyers. Whether it's on paper or digital, our team is made up of certified, bonded, picture-identified document shredding professionals, trained in the thorough disposal of any client documentation that is no longer needed. We have one-time and regularly scheduled shredding, which can be onsite or drop-off.
Our services allow you and your clients to have a professional means of document destruction and peace of mind that your confidential information is completely destroyed. Our process also offers an environmentally friendly disposal. Once your legal records are properly shredded, those materials are sent off to be recycled at a center we've partnered with. You will be given a TreeSaver Environmental Certificate afterwards to show you the number of mature trees saved annually from our services.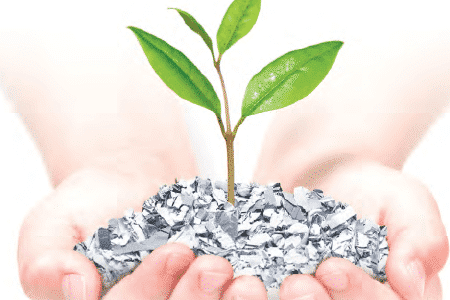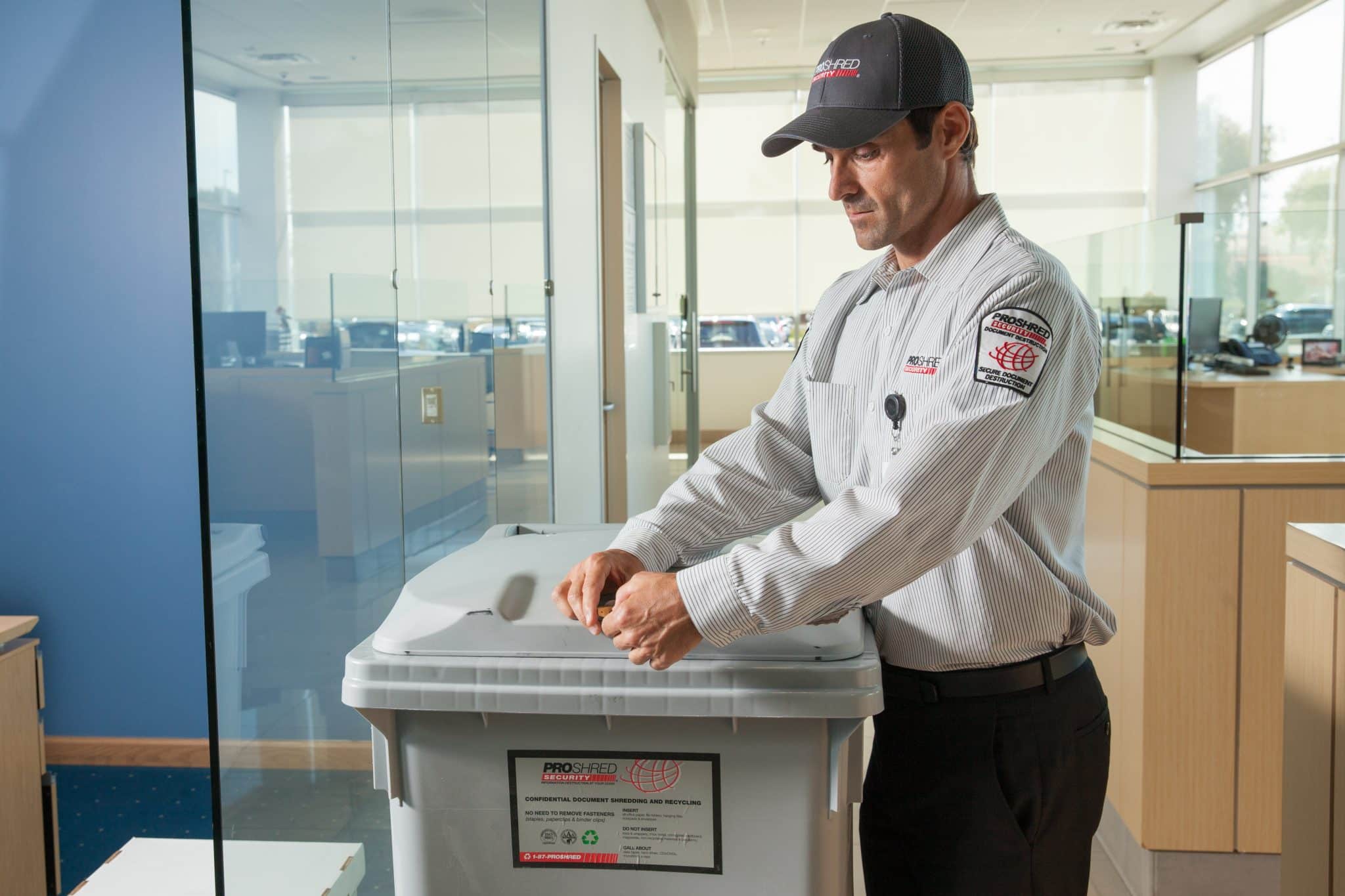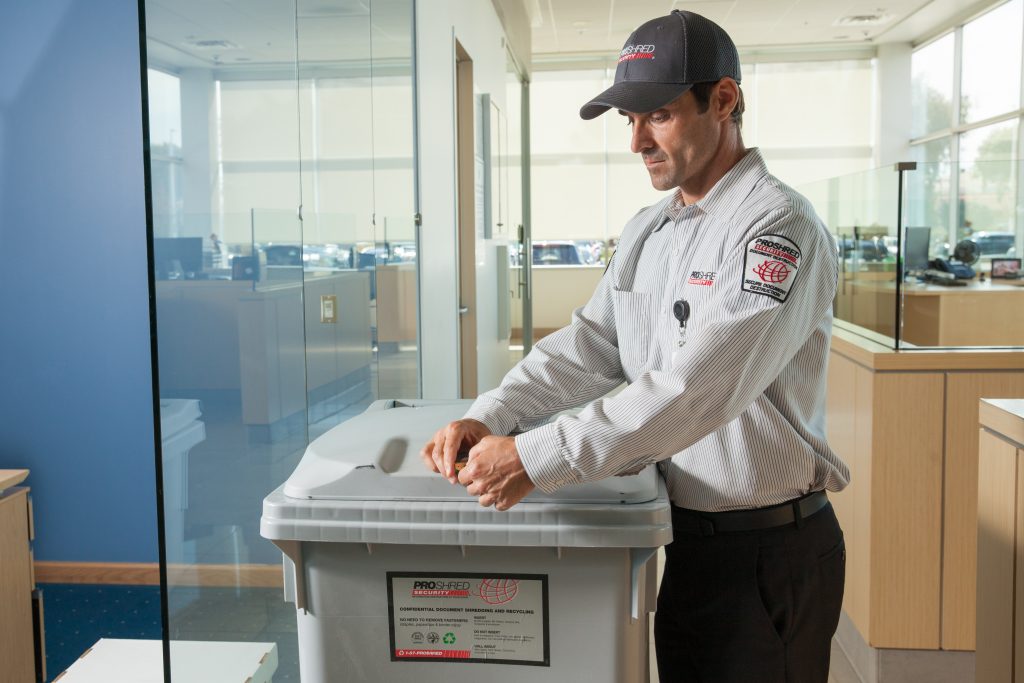 On-Site Shredding
We understand that legal business can be hectic, and that scheduling for a drop-off service can be difficult. In order to eliminate the hassle of leaving your workplace to dispose of documents and to ensure the best security possible, PROSHRED® St. Louis has confidential onsite paper shredding available. This is available as a regularly scheduled service or a one-time purge service.
Our mobile shred trucks will come to your workplace to pick up any documents that need to be disposed of. With the state-of-art technology in our trucks, we use the most advanced shredding to efficiently shred your documents with the best level of security standards. For maximum security, our trucks have viewing windows, where you are welcome to witness the shredding process. Afterwards, you receive a Certificate of Destruction for a documented confirmation of the destruction process. With this unique and flexible solution, we can offer complete peace of mind for you and your clients.
Certified and Privacy Act Compliant
When it comes to privacy and document destruction, your business and shredding companies both have laws and regulations that must be complied with. Data breaching is a growing crime in the state of Missouri, and acts have been put in place to prevent this. In order to provide the most secure confidential paper shredding, PROSHRED® St. Louis is compliant with multiple privacy acts that ensure our document disposal process is secure and professional.
PROSHRED® St. Louis is ISO 9001 Certified by NSF-ISR and routinely audited. This verifies that we properly conduct and represent our claims and commitments and take our dedication seriously. We're also NAID AAA certified, making us the only shredding company in this industry to hold both certifications.
The state of Missouri has multiple acts dedicated to the privacy of different businesses that we are compliant with. This includes the Fair and Accurate Credit Transactions Act (FACTA) to reduce fraud and theft, HIPAA to protect the privacy of medical and health records, GLBA to secure financial data, and SOX to protect investors from fraudulent accounting. Our compliance to these acts is a representation of the dedication we have to the privacy of our customers, including lawyers and law firms.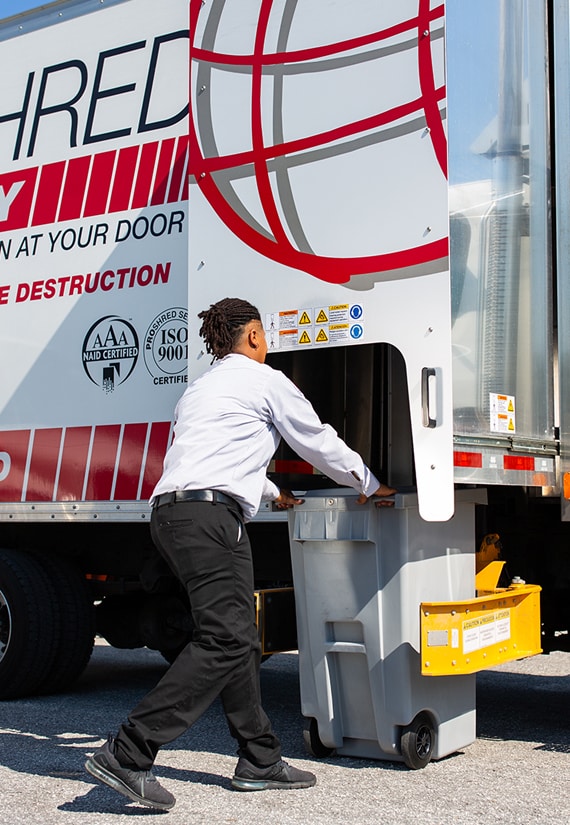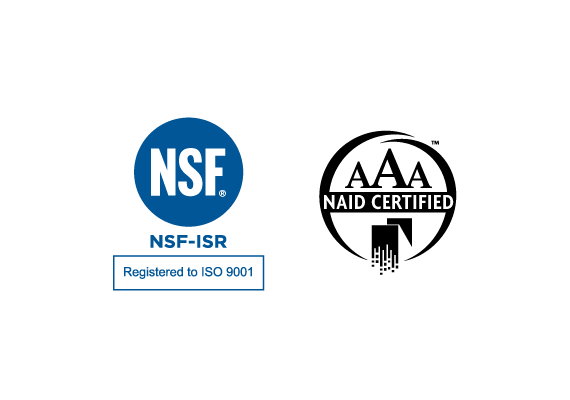 Trust PROSHRED® With Your Shredding Needs
At PROSHRED® St. Louis, your clients' security and your law firm's reputation are our top priorities. We are dedicated to providing confidential legal record shredding you can trust, and giving you the proper evidence and certifications needed after the disposal process. Have peace of mind with our shredding services, whether it's a one-time service or regularly scheduled. With our business being ISO 9001 Certified by NSF-ISR, your unneeded documents are in safe hands. From the beginning to the end, we handle your confidential papers with care, and take the proper steps to protect that information before it is destroyed in a safe and professional manner.