March 8, 2017
Limit Stress This Year with Organized Records
As we settle in the New Year with new beginnings, many residents and organizations in St. Louis will be using this time for reorganizing their home and/or office from top to bottom. It's an ideal time to remove clutter and unwanted belongings that are only using up space that you could be using for more practical purposes. Not only is it smart to go through your personal household belongings, but it's important to also sort through your business records. Determine what records need to be stored for compliance purposes, and consider which need to be disposed of securely. Outdated financial documents should be shredded professionally to guarantee total security. Remember that whether you are disposing of them or not, they must remain protected at all times, for your security.
If you don't currently have an existing one in place, we highly suggest that your St. Louis home and/or business implement a document management process for better organization and general security. When done properly, you can keep track of critical financial data like your bills, receipts, statements, budgets, contracts, and more. Should you wind up in a scenario where certain information needs to be obtained immediately, it could mean the difference between financial loss and gain.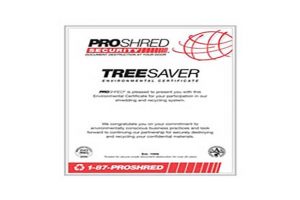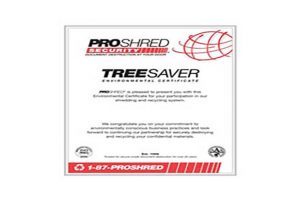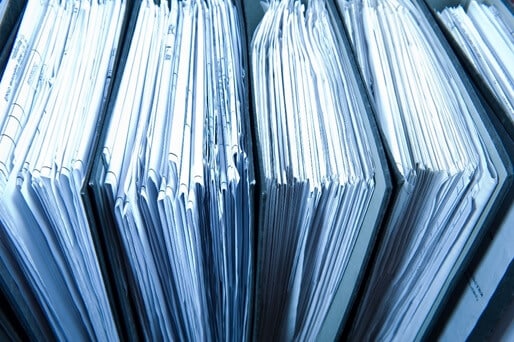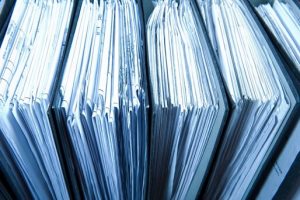 Where do you begin with this? The first step to successfully organizing your business records is through the creation of a variety of categorized piles. Separating the type of documents you are dealing with will increase the overall speed of the process while providing you the means to see exactly what's at your fingertips. If you've located warranty information and receipts for household products that are over 6 months old or past their given warranty, now is the time to get rid of them. Having said this, you will also likely notice some records that need to be stored indefinitely or at least for a lengthy time period. These may be government forms, certificates, legal documents, licenses and more.
The next step will be to determine the best location to store this sensitive information away. Remember this great rule of thumb: The more costly, time-consuming and challenging it is to replace a record, the safer the storage area should be for that specific document. If you've determined that a portion of your records are no longer relevant, as mentioned always turn to secure destruction. Partnering with a qualified and experienced shredding provider means you receive the added benefit of lockable collection containers, to keep these records entirely secure before they are collected for shredding. Documents slide through the paper-slot into the bin, where they will remain untouched and secured the entire time. There is no need to worry about lost documents or prying eyes. Without these handy bins in place, information can get misplaced or stolen in a heartbeat, which is bad news for your business when the information contained in these records is deemed confidential. Protect yourself from the risks of fraud or information theft, and always turn to these containers as part of your document management procedures.
Identity thieves are continuously on the hunt for sensitive information they can use to their benefit. To protect your identity and the reputation of your St. Louis Company, turn to the team at PROSHRED St. Louis, for the safe disposal of your private documents.  We guarantee 100% security from the moment records are collected, to the moment they are destroyed.
At PROSHRED St. Louis, our off-site shred facility is built with the most advanced security system in the industry. The easiest and most convenient option, however, is our on-site mobile shredding services. With this option, there is little disruption in your work day, and clients are welcome to witness the destruction take place first-hand.
Contact us today to learn more about our quality, on-site and off-site shredding services. We will provide you with several options to choose from and a no obligation quote if you're interested. Don't stress over the security of your documents; you have enough to worry about aside from the status of your critical documents. Shift this worry over to us!
Contact the team at PROSHRED St. Louis for additional information. Call 1-314-778-9595.