July 14, 2022
Make Paper Shredding Part of Your Daily Routine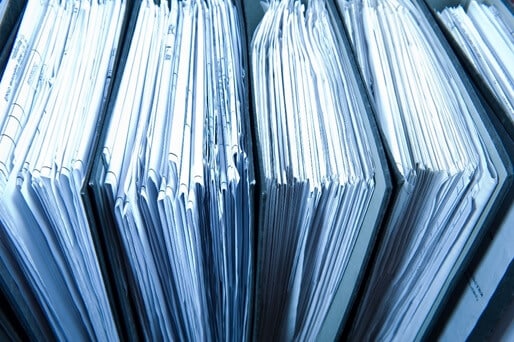 A daily paper shredding routine can provide many benefits to everyone, whether in business or private in-home use. Everyone is looking for ways to save time these days, and we see that everywhere. Making secure paper shredding a part of your daily routine can mean avoiding spending hours or days shredding massive piles of paper at once. Moreover, identity theft is a considerable threat worldwide. Every person must stay mindful of protecting themselves and others. There are also countless other benefits, such as how it helps the environment.
The United States throws away the equivalent of approximately 1 billion trees every year in paper products and waste. One significant way to reduce that is by making paper shredding a part of your daily routine. A daily habit will increase recycling and help save the planet. A paper shredding routine is simple, saves time, and will offer you or your business many advantages.
Some Benefits of Having a Daily Paper Shredding Routine
The reasons for making paper shredding part of your daily routine are endless, but some may carry more weight than others. Technology has continued to accelerate by leaps and bounds in recent years. Yet, despite being able to go paperless in the office and at home, or shred and recycle paper products, many fail to take these simple steps.
Recycling Means Less Waste and Emissions
Everyone understands the importance of recycling in today's current times. Reducing paper at landfills leaves more room for non-recyclable trash.
Landfills emit approximately 20% of the total emissions in our atmosphere. Increasing shredding and recycling reduce waste as well as the need to cut down trees. Trees are crucial for the environment because they absorb carbon dioxide. Therefore, daily paper shredding helps the environment in two significant ways.
Shredding Paper Daily Will Boost Motivation and Productivity
It is a scientific fact that clutter can have a negative impact on productivity. This is true for the office as well as the home. Piles of paper also take up unnecessary space in the home and office and limit space for living and work. A daily shredding routine disposing of old documents and paper will make the area look more organized, free up space, and boost productivity significantly.
Paper Shredding Protects Customers and Businesses
There are constantly stories in the news about companies leaking customers' personal, federally protected information. Leaving documents with private information lying around the office is a breach waiting to happen. A daily shredding routine can save the company from a government investigation, fines, and countless hours of lost time.
Keeps Businesses Compliant with Federal Privacy Laws
The legal and medical fields must undergo regular training and inspections to comply with HIPAA guidelines. When companies make paper shredding part of their daily routine, they can ensure they avoid costly fines and violations.
Shredding at Home Protects Your Sensitive Information
A document shredding routine at home is critical to protecting your private information. It is especially vital if you work from home or run a business. Everyone must shred any paperwork that contains personal information, such as bank account information, social security numbers, credit card information, or private medical information. The most critical documents to shred include:
Tax forms
Bank statements
Pay stubs
Legal documents
Credit and debit card bills, summaries, and printouts
Utility bills
All documents that contain personal information or signatures
Medical records, reports, and bills
A Daily Shredding Routine Will Reduce Safety Hazards at the Home and Office
You can limit workplace and home hazards with practical housekeeping. One area contributing to accidents is stacks of documents and paper products. Massive stacks of paper can be a significant fire hazard because if there is a spark, it will spread through the home or office quickly, jumping from paper stack to paper stack. The clutter may also block a quick escape route. Keeping the office and home orderly can significantly reduce the risk of tripping and fire hazards.
Data breaches and environmental issues remain an ongoing hot topic in the United States. Organization leaders and individuals can do their part to combat both by investing in secure document shredding services provided by PROSHRED® St. Louis.