May 11, 2017
Safe and Secure Spring Cleaning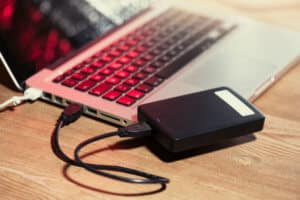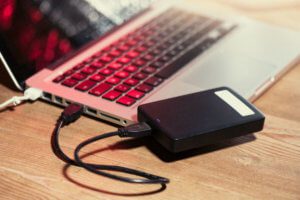 It's finally spring here in St. Louis and I sincerely hope you made it through the rain OK.
On the sunnier side, tax season is finally over and it's time to put the files away. I'm writing today to offer advice on securely storing that information.
Last month we talked about saving office space by converting paper documents to digital files. Of course, digital files still need to be stored responsibly for the safety of your business.
There are a handful of storage options each with their own pros and cons. Here's four of the most popular.
Web-based Storage Services
The needs for different businesses vary, but there are a variety of companies that offer reliable cloud storage including Google, Amazon and Dropbox. Web storage services are hard to beat when it comes to convenience. There's nothing physical you have to keep track of or keep locked away and you don't have to worry about viruses or hard drive crashes. However, nothing based online is ever 100% secure. These services always face the possibility of hacks that could compromise your confidential information. They will also be inaccessible if your internet goes out. I'd recommend keeping a backup of your files on an external hard drive.
USB Flash Drives
Stay away from the USBs. These small external drives originated as a convenient way to move multiple files from one computer to another, but as their storage space improved, people began using them to backup their files. The problem is that USBs are easily lost or stolen so they're not very secure. And now that online storage allows us to easily access files from different devices, USBs have also become outdated in terms of convenience.
External Hard Drives
External hard drives offer one of the most secure options for file storage. They come in a variety of sizes but generally have plenty of storage space. They'll keep your information safe as long as they're not stolen or damaged. I would recommend having a back up in case of a hard drive failure. While they are secure, they will eventually wear out.
Network Attached Storage Hard Drives
A network attached storage drive (NAS) offers the same advantages of an external hard drive but also allows you to share information between multiple devices. A NAS has it's own IP address and lets you control which computers have access to stored files. One disadvantage they have under a basic external drive is their price. A NAS can cost you anywhere between $500 and $1000 depending on how much storage space you need. As with any storage device, you should backup your most important information with another copy.