May 3, 2022
Safeguard Your Intellectual Property Rights
Most business owners realize that protecting their intellectual property is one of the most important steps to running a successful company. When protecting your company's assets, your intellectual property and trade secrets may be the most important information you own. While there are laws in place to protect intellectual property, such as the Economic Espionage Act (EEA), thieves still attempt to steal this sensitive information.
With more employees than ever working remotely, it's important to reexamine your data security practices and the steps you should take to protect your company's intellectual property. To help with that, PROSHRED® St. Louis is here to teach you everything you should know about intellectual property rights and protection.
What Are Trade Secrets?
A form of intellectual property, trade secrets include any sensitive information involving a company's operations, finances, research, technologies, or economics. Some of the most common types of trade secrets include:
Plans
Designs
Prototypes
Processes
Methodologies
Formulas
While trade secrets can take many forms including physical and electronic files, written and typed documents, graphics, or photographs, their true value lies in the fact that the information is kept secret from the general public and the company's competitors.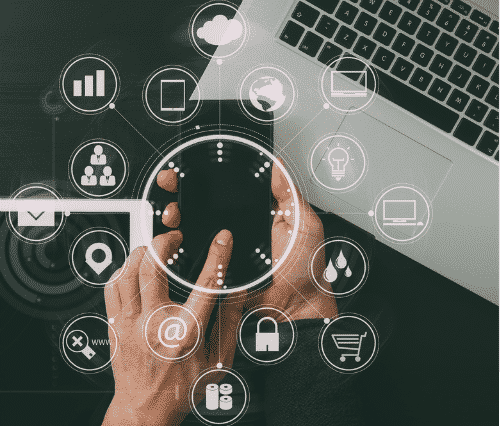 How the Economic Espionage Act Helps
In an attempt to stop intellectual property theft and protect companies, the United States government passed the Economic Espionage Act in 1995. This law makes it a federal crime to steal intellectual property or spy on private companies. Since these crimes are often committed to harm a company's image, steal its practices, or gain unfair advantages in the market, the EEA offers intellectual property protection rights to businesses that would otherwise be unprotected.
The EEA was also enacted to prevent foreign powers from stealing information from businesses in the United States. This act, known as economic espionage, cost an estimated 225 to 600 billion dollars lost annually. Unfortunately, since a data breach could impact company stocks or harm customer confidence, many acts of economic espionage are not reported. The EEA makes it easier for companies to protect their intellectual property and report any data breaches.
Ways to Prevent Intellectual Property Theft
Intellectual property protection is a vital part of every successful business. Since trade secrets can be stolen from people inside or outside of your company, it's necessary to implement proper data security policies. The best security policies often include multiple steps and precautions that ensure all of your company's confidential information is kept safe from unauthorized individuals.
Provide Training on Safe Ways To Handle Company Information
One of the easiest ways to protect your information is by training your employees on the basic principles of data management and safe ways to handle company information. While this may seem obvious, many companies don't provide proper data handling training to their employees, which can lead to unforeseen consequences.
Whether your employees work in the office, at home, or in a hybrid environment, these training sessions should include discussions on proper data storage, the signs of phishing attacks, clean desk policies, strong computer passwords, and other security measures that may impact your company. Finally, you should teach your employees how to report potential security breaches.
Restrict Data to Authorized Employees and Install Security Safeguards
Another way to protect your intellectual property is by only allowing authorized users to access some of your company's most sensitive information. These authorized users are often vetted with additional security training and some companies have their employees sign non-disclosure agreements to provide extra protection. You can also implement two-factor authentication practices or use virtual private networks to protect your company's digital information.
Develop Policies For Data Storage, Retention, and Disposal
Whether your company uses physical documents or digital files, proper storage, retention, and disposal policies are essential to protecting your company's intellectual property. It's important to train your employees on which documents should be retained and which need to be properly shredded. For digital files, it's necessary to properly dispose of your company's old hard drives, since they also contain confidential data. To safely and securely dispose of your sensitive information on an ongoing basis, you should hire a professional shredding company that specializes in regularly scheduled mobile document shredding.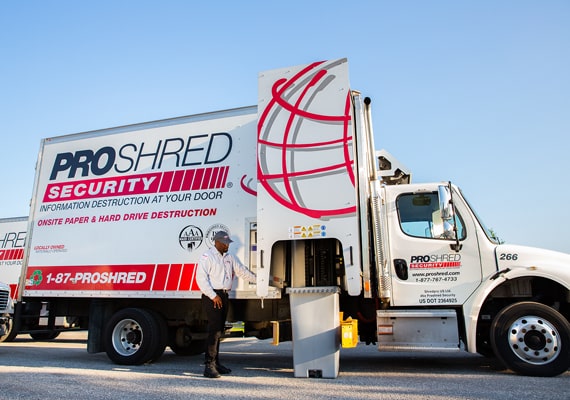 Protect Your Intellectual Property With PROSHRED®
At PROSHRED® St. Louis, our main goal is to protect our client's sensitive information by providing advice on data security policies and offering secure information destruction services. Whether you need hard drive shredding, disposal of confidential documents, or product destruction, we're committed to providing the most convenient and secure shredding services to all of our clients. As an extra security measure, we also provide a Certificate of Destruction after each service, so your company has legal proof that you properly dispose of your confidential information. To learn more about our services or receive a free quote, contact us today!