December 28, 2016
Stay Secure: Protect Yourself from Identity Theft
When seeking a professional document shredding company to partner with for your St. Louis organization, you can rest assured in knowing that your confidential material will be shred beyond recovery. This ensures all information is 100% secure, even following disposal. Identity theft cases are continuously on the rise, and with the New Year here, it's of even greater concern to protect yourself. Did you know that in the United States alone, roughly 15 million residents fall victim to identity theft every year? As a business owner, it's important to realize that identity theft can take shape in many forms, so it's critical you are aware of the many methods of information theft and what to do to prevent such an occurrence.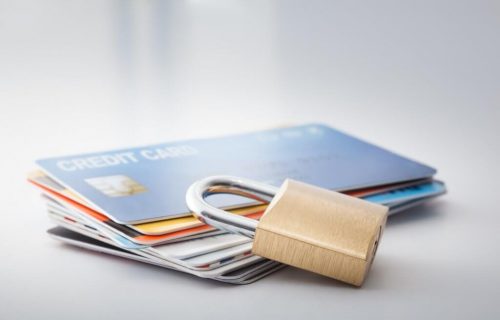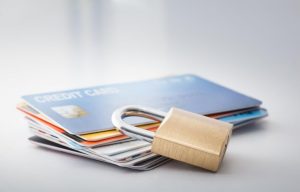 The good news? You can take certain steps to protect yourself from identity theft:
Review Credit Reports Carefully
In many cases, all it takes for somebody to steal your identity is through obtaining key information from your credit reports and statements. Even getting a hold of your social security number or bank reports could be enough ammunition to perform information theft.  Remember that a thief can use simple personal details to register for a new credit card account under your name, with a fake address and telephone number.  We strongly encourage you to look over all of your credit reports on a regular basis to verify that every transaction and activity on your file is, in fact, valid. Always confirm that the transactions made under your credit cards are correct as well and that there are no unusual purchases or suspicious transactions that you don't recognize.  Address anything that looks suspicious immediately to reduce further problems down the road.
Always Use Password Protection
If you typically use basic passwords to access your online mail or social media accounts, it may be in your best interest to revisit these accounts to create new passwords. If your passwords are generic and easy to guess, it won't be difficult for hackers to obtain access to your online accounts. At PROSHRED St. Louis, we suggest that you use contrasting passwords for each account to prevent security issues. Do your best not to use common passwords like birth dates as these are the first passwords one will attempt. Ensure each of your passwords' include at least 8 characters, and incorporate both capital and lowercase letters and numbers. Lastly, avoid saving your passwords on the computer, as in doing so this may be inviting hackers in unknowingly. With that said, let's take a look at our next tip in preventing the risks of identity theft…
Keep Your Computer Secure
Electronic record keeping and sharing may seem like a viable solution for securing private business matters, but there are online identity thieves who can access private data through specialized software such as spyware. What you may not realize is that there are many spyware and keylogger software programs that have been specifically designed to obtain your data as quickly as possible. Most of the time, you won't even discover that the spyware or keylogger programs are active as they are challenging to detect, and when detected the damage is often already done.  It's a good idea to invest in a quality updated firewall, anti-virus, and anti-spyware software program. Each of these will offer your electronic records adequate protection against the possibility of theft.
Watch Out for Text Message Scams
If you are faced with a phone call or text from an unfamiliar telephone number or strange company name, and the information is questionable, never provide the individual with personal information. Most notably, refrain from supplying the unknown number with any pin numbers, account numbers, passwords, or financial data. Thieves will occasionally target individuals by claiming that they represent a legitimate business and that it's crucial they are provided with specific information to complete an important task. A great example of this would be getting a notification that you've suddenly won an incredible trip abroad.
Shred all Confidential Material
Lastly, the easiest and most reliable way to prevent identity theft is through securely disposing of your sensitive documents. Hard drive destruction is a must to keep your information secure. If you're ready to eliminate the clutter building up in your office, ensure that you have these records shred thoroughly, with professional document destruction services.  At PROSHRED St. Louis, our team will provide you with the highest level of security in the industry; we follow strict shredding procedures that reflect the highest of industry standards for your safety. Tossing old records in the trash is a risky decision and leaves you extremely vulnerable to information exposure. Documents you should be shredding securely include employee information, bank statements, old receipts and more.
If your St. Louis organization could benefit from professional document shredding services, PROSHRED St. Louis provides the most reliable and compliant shredding and document management services in the region.
Contact us today for more information at 1-314-778-9595.