October 23, 2023
Choosing the Right Scheduled Shredding Frequency: Finding the Balance for Your Needs
Information is valuable, especially when it comes to confidential documents. Whether it's personal documents or ones from a business, keeping them safe when the time comes to dispose of them is crucial. Many companies turn to mobile document shredding companies for services, but one question arises from this: how often do you need to use shredding services? The answer depends on your specific needs, and finding the right balance to suit them. At PROSHRED® St. Louis, we look at all the factors to help you find the right scheduled shredding to fit your needs.
Understanding Shredding Frequency
The number of times you utilize scheduled shredding hinges on various factors. This includes the nature of your business or personal circumstances, the volume of information you accrue, and the legal regulations overseeing your industry. Finding the right frequency is helpful in reducing clutter, maintaining confidentiality, and adhering to privacy mandates.
Individual Needs
For individuals, frequent document shredding depends on the kind of information you handle. Documents like bills, medical records, bank statements, and other personal records contain private information and require quick and secure disposal when they are no longer needed. Quarterly and semi-annual shredding tend to be often enough for most individuals, but if you handle a larger volume, more frequent services might be necessary.
Small Companies
Small businesses can create a fair amount of paperwork, including financial records, proprietary data, and customer information. To prevent significant buildup of these documents and ensure the security of the information, schedule monthly business document shredding services. Monthly frequency can also align with legal requirements set for sensitive data in many industries.
Medium to Large Businesses
Corporations and other large businesses deal with substantial amounts of private data on a daily basis, and require strict, rigorous disposal solutions. Scheduling weekly or bi-weekly services may be best to help the flow of confidential documents. Regular scheduling reduces the risk of data breaches and keeps the workplace more organized.
Legal Considerations
Different industries have various legal regulations for documentation and the disposal of paperwork. For healthcare facilities, you have to adhere to the Health Insurance Portability and Accountability Act (HIPAA), which requires proper and secure disposal of patient files. In the financial industry, disposal must follow the guidelines of the Gramm-Leach-Bliley Act. These regulations are important to understand when you're deciding on the frequency of your scheduled shredding.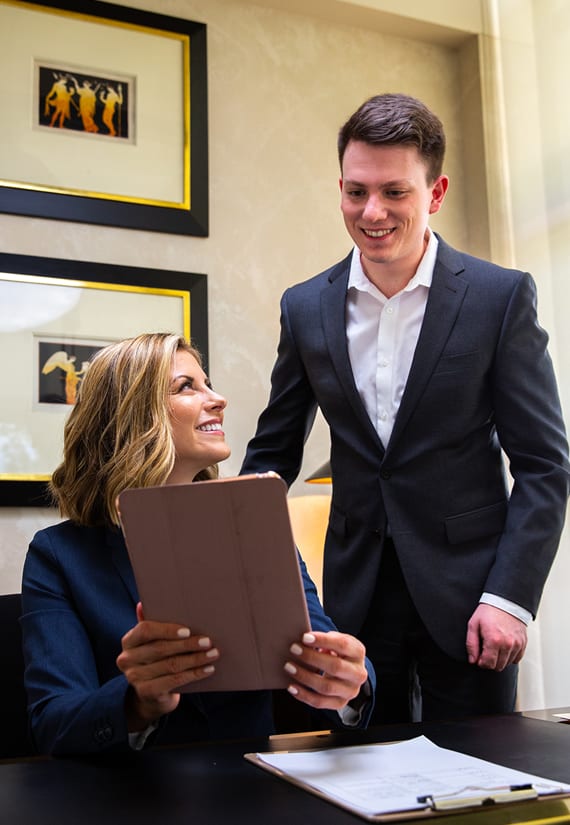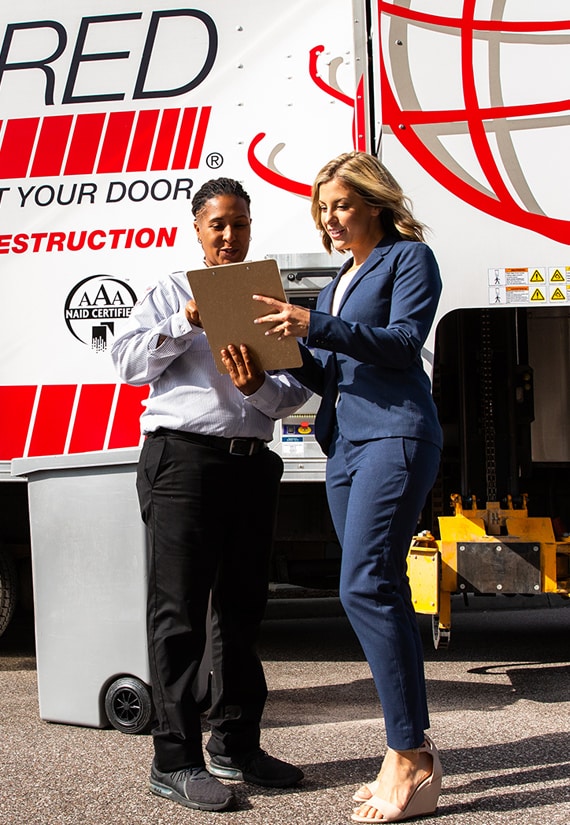 Factors to Consider
To delve further into how to pick the right shredding service frequency, there are several factors to consider:
Document Volume
The more documents that accrue in your business, the more frequently you'll need to schedule services. Leaving documents to build up over time can lead to security risks and little room for space.
Storage Space
The amount of storage you have in your workspace can factor into how often you need shredding services. If your space is limited, you may need to prioritize a more frequent schedule. It will keep your office much more organized and efficient, without the inconvenience of clutter.
Security Risks
The main reason for shredding services is to secure your confidential data. If your company deals with highly sensitive information, opting for regular shredding is ideal. Frequency ensures that your information is safely destroyed and reduces the window of opportunity for data theft.
Cost-Effectiveness
While security is vital, companies may have budget limits that factor into making a decision. Finding the right schedule to meet both your security needs and your financial needs is important, and can provide peace of mind.
Convenience
Depending on how busy your work schedule is, convenience is important when it comes to shredding services. You have to look into whether you have the time to transport the documents yourself, or if you require mobile services.
Mobile Shredding Frequencies
At PROSHRED® St. Louis, you don't have to search for "secure paper shredding near me." Our mobile shredding services offer convenience by coming straight to your business to shred your documents right in front of you. There are no hidden fees or contracts when you set up a schedule with us, and we adhere to the strictest privacy laws to ensure the best security possible. Depending on your organization's needs, we offer flexible scheduled shredding that is best suited for the factors you've considered for your business.
One-Time Shredding Service
For individuals and smaller businesses who don't accumulate a lot of paperwork to dispose of, our one-time purges are a great option. Once you've gathered all the necessary documents you need to shred, our mobile truck will arrive to shred it all for you. It's a great way to clear out space for the year in your workplace.
On-Going Shredding Services
With larger businesses, corporations, and organizations under strict privacy laws, our regularly scheduled services are a flexible and convenient option. Whether it's annually, monthly, bi-weekly, or weekly, we'll provide secure and efficient services to help you maintain security on your private information and keep your workspace free of data breaches and vulnerabilities. To add to the efficiency, we even provide lockable consoles to keep in your office space, to add secure storage for your documents.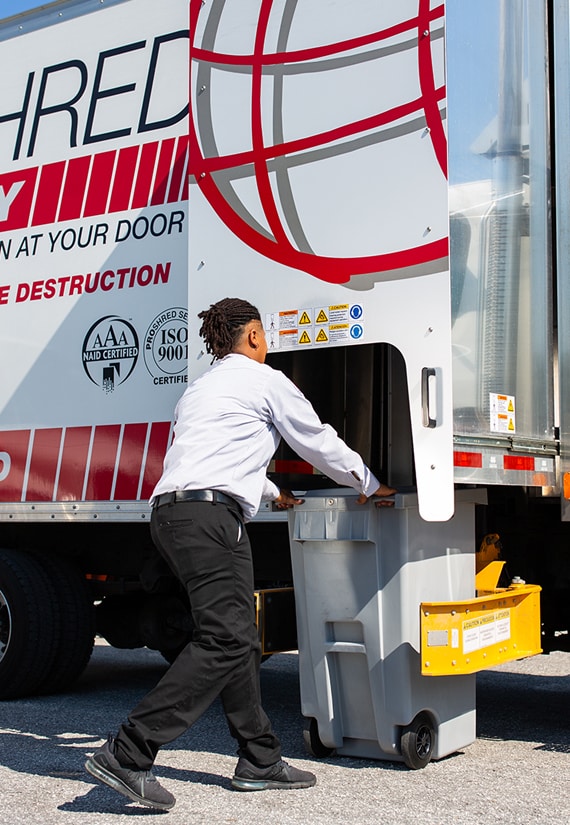 PROSHRED® Offers Reliable, Secure Shredding
Whether you need shredding solutions regularly or not, PROSHRED® St. Louis offers solutions at a frequency catered to your industry. When you schedule with us, we guarantee the best security for your unneeded documents, and peace of mind that they'll be thoroughly destroyed. Contact us today for a quote, or to schedule a shredding service.