Mobile Paper
Shredding Service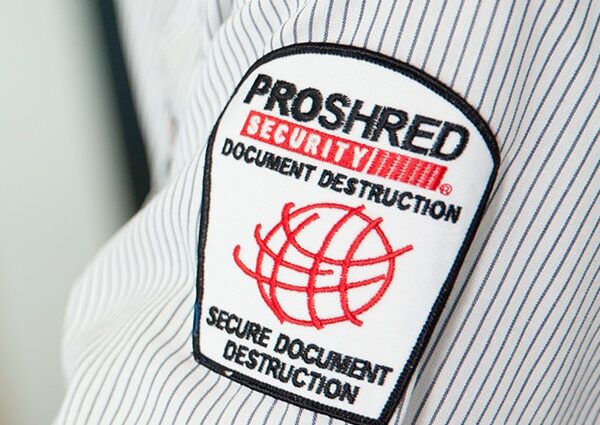 Secure On-Site Mobile
Document Shredding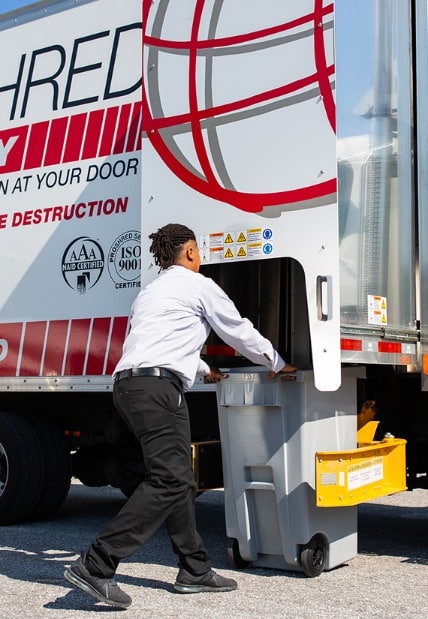 PROSHRED® introduced secure On-Site mobile document shredding services thirty years ago, and today is the ultimate document shredding company in Georgia.
We are proud to be one of Atlanta's shredding companies who consistently practice a seven-step process that meets or exceeds ISO 9001 and NAID AAA certification standards.
Step 1: You place your confidential documents that need paper shredding in PROSHRED® secure containers.
Step 2: Our Customer Service Professional (CSP) arrives at your location at a previously scheduled date and time window.
Step 3: Our CSP securely empties your documents into a PROSHRED® service bin.
Step 4: Our CSP records the fill level of the secure container and obtains a customer signature on his hand-held computer, providing a Certificate of Destruction on the spot.
Step 5: Our CSP rolls the locked bin to our on-site shredding truck outside.
Step 6: The bin is lifted by the truck's automated system.
Step 7: All documents are fully shredded at your door (pierce & tear, random cross-cut). You are always welcome to witness our mobile document shredding services.
Our mobile shredding services are entirely hands-free and enhanced by state-of-the-art shredding trucks. This is just one example of why we are ranked as one of the most trusted Paper shredding companies serving Atlanta.
How Paper Shredding Services Work?
Paper shredding services work in different ways depending on the type of service. For scheduled shredding a mobile shredding truck visits your location on a routine basis. There are also drop off services where you bring papers to a shredding facility and one time shredding where a truck arrives at your location to complete your document shredding.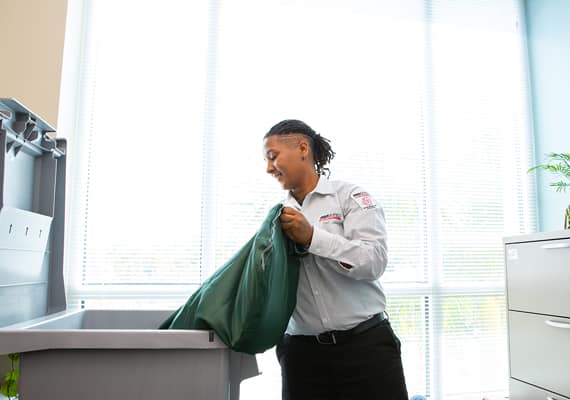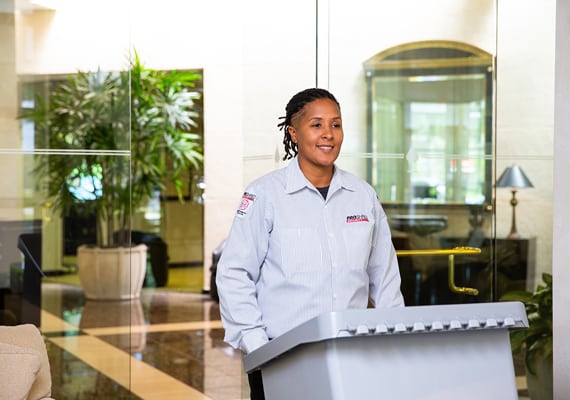 Why Use a Shredding Company?
The benefits of using a shredding company are:
Your documents are shredded by a certified professional.
You can rest assured your shredding is done right and with care.
Both onsite and offsite shredding services are easy to use and convenient.
Can You Trust Shredding Services?
Yes, however be careful on which shredding company you choose. Good indicators of a trustworthy shredding company are their number of certifications, how long they have been in business, and if they can provide a certificate of destruction.